Deposition
The precise performance and sophisticated controls of AE's plasma power delivery, temperature measurement, temperature control, and wafer control solutions help enhance repeatability and yield. We offer a broad range of RF, DC, and pulsed-DC power delivery systems and a variety of matching networks to meet specific process requirements.
Comprehensive Portfolio of Solutions for Enhanced Process Control
Advanced Energy's RF plasma power delivery and high-speed matching technology enable customized and optimized performance for demanding PECVD and PEALD deposition processes. Our DC technologies provide configurable arc response, power accuracy, and process repeatability for PVD (sputtering) and ECD deposition processes. We also offer temperature monitoring, temperature control, and wafer control technologies for precision across numerous aspects of the manufacturing process.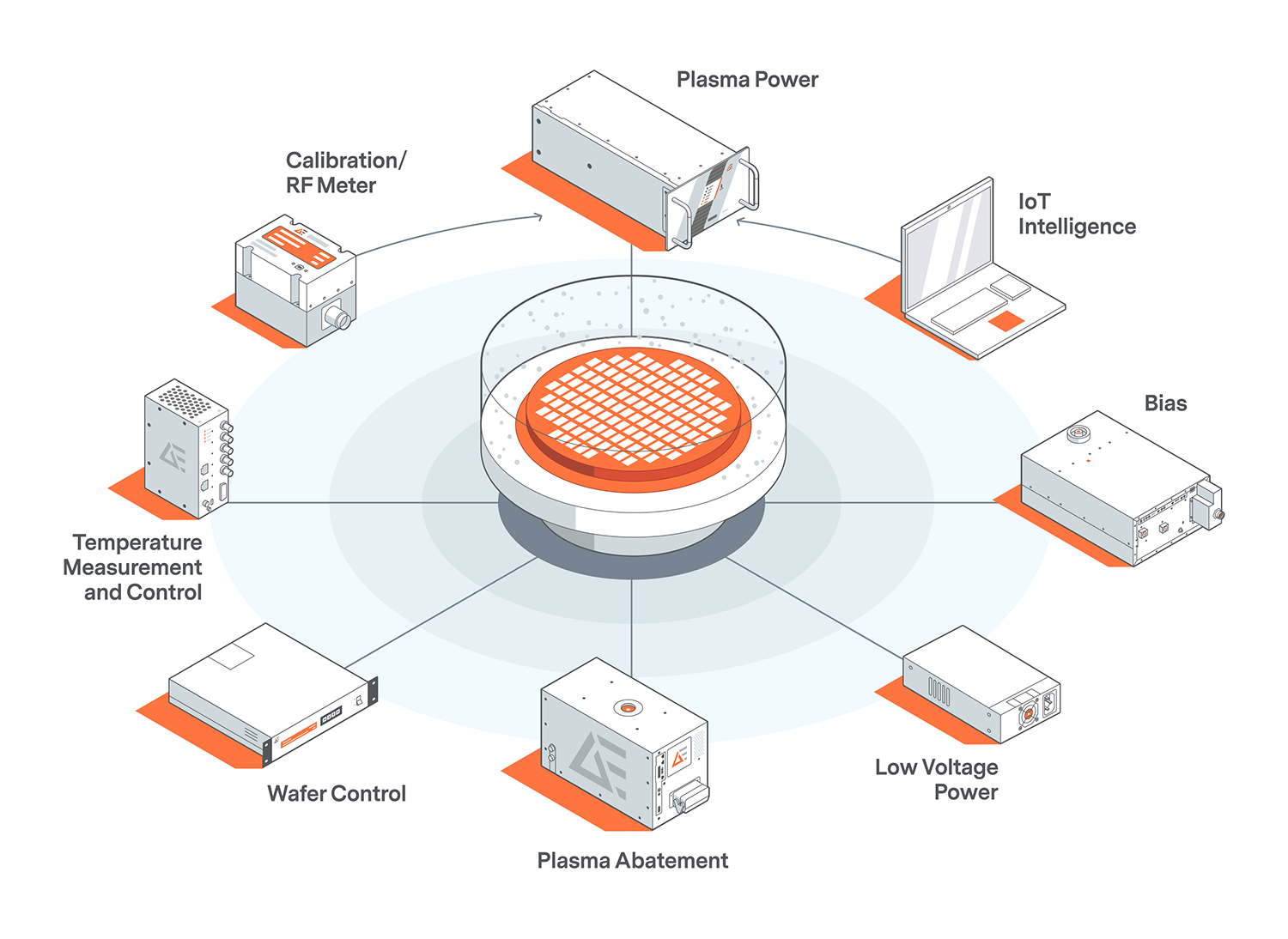 Also see: