Instrumentation
Instrumentation equipment is engineered to meet the diverse measurement needs that arise during product research, design, development, and manufacturing processes. The equipment monitors an array of physical or electrical parameters, from current, voltage, frequency, and wavelength to temperature, fluid level, flow, density, viscosity, and more. When crafting instrumentation equipment, Advanced Energy's broad array of solutions are finely tuned to promote accuracy and efficiency in all your design endeavors.
Precision Power for Your Instrumentation Needs
Accurate and reliable measurement forms the backbone of research, design, development, and manufacturing across numerous fields. This might involve assessing parameters such as current, voltage, frequency, wavelength, temperature, or fluid levels, each requiring precise instrumentation equipment. Advanced Energy is at the forefront of this domain, offering a wide spectrum of power conversion, sensing, and control solutions tailored to meet your distinctive needs.
Our solutions are designed for precision, low noise, and minimal distortion, ensuring your measurements are both accurate and reliable. We understand the crucial role of precision in instrumentation, and our dedication to quality and innovation is reflected in the performance of our products. Trust Advanced Energy to provide the power conversion solutions you need, whether you're involved in R&D, manufacturing, or any sector reliant on precise instrumentation.
Leveraging our extensive industry experience and in-depth expertise, we are equipped to help you reach your measurement goals. When it comes to precision power for instrumentation, Advanced Energy is your go-to solution.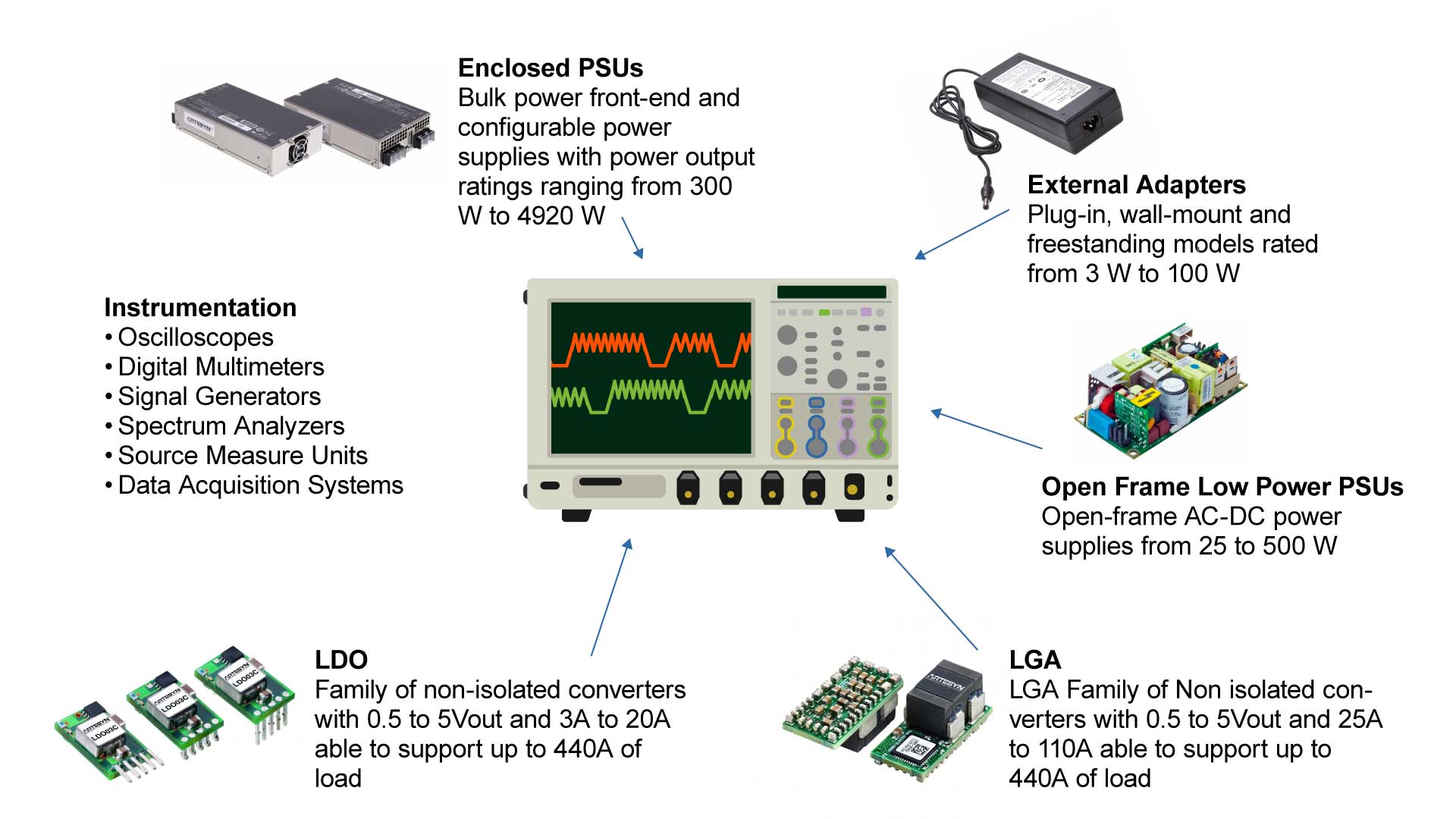 Featured Resources