September 2023 Edition
Message From AE Leadership
At Advanced Energy, our teams uniquely partner with our customers to develop and deliver highly engineered, cutting-edge power, sensing and control solutions that drive emerging applications forward. In this Industrial Insights newsletter, we feature new resources on robotics applications, an important growth market to AE. Whether it's tethered drones, fixes robotics, or automated Guided Vehicles (AGVs), we are proud to power these emerging applications. We welcome your partnership as we continue to push beyond the limits we know today and find new ways to constantly and reliably power innovation.
-
Maria Cortez, Senior Vice President, Industrial Power Products, Advanced Energy
Enhance the capability of your Luxtron FluorOptic® thermometer (FOT) with the TrueTemp+ software program. This Windows®-based program provides graphical data acquisition for most of Luxtron's thermometry systems.
TrueTemp+ is a free graphing and data acquisition software tool that provides a Graphic User Interface (GUI) for device control and data access and charting. TrueTemp+ runs on windows PC that supports serial port or USB to serial port communications. AE offers interface kits that make it easy to connect your Luxtron device to a Windows PC via USB.
Key Features:
• Graph temperatures and easily zoon or adjust axis
• Adjust and save device parameters
• Log and save data
• Statistics
Graphing includes intuitive tools to auto scale or fix values for X and Y axis. There are simple tools to access your FOT devices settings, such as analog output scaling factors or measurement update rates.
Industrial Robots/Cobots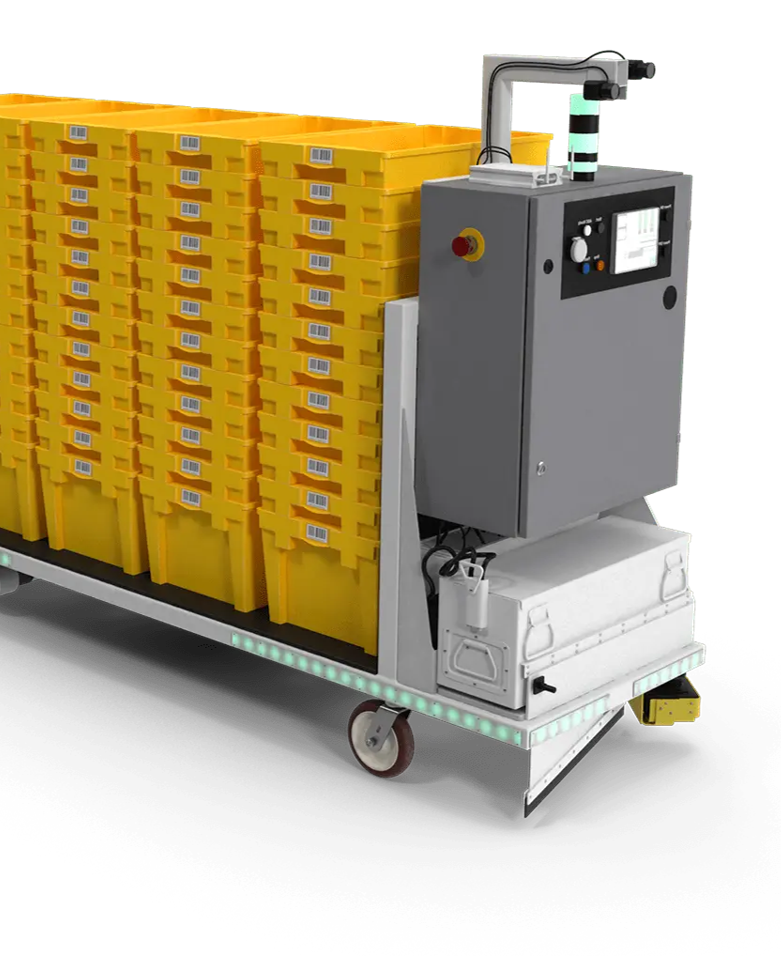 For years, the automotive industry was considered the primary driver for the application of industrial robots. These large and expensive robots were mainly used in the body shop for welding and subsequent painting. However, this has fundamentally changed during the COVID-19 pandemic. With the ongoing shortage of human labor, a smaller and simpler generation of robots, called collaborative robots or cobots, have emerged in many applications and industries. Cobots are designed to work alongside humans and are equipped with changeable end of arm tooling to carry out tasks like parts assembly, machine tending, bonding, or quality inspection. Based on payload capacity and speed, their power consumption typically stays below 1,000 watts. Cobots used in manufacturing plants, operate in multiple shifts with high reliability and low operating costs, ideal for end users.
AE's highly reliable AC/DC power supplies -like for example the LCM series with 300 to 3,000 watts output power- help leading cobot manufacturers like Universal Robots to meet those criteria. With up to 93% full load efficiency and overload protection, it is well suited to power the cobot, providing a stable DC bus in the control unit.
Learn more about Advanced Energy power supplies for Robotics applications
Robotics & Transport | Advanced Energy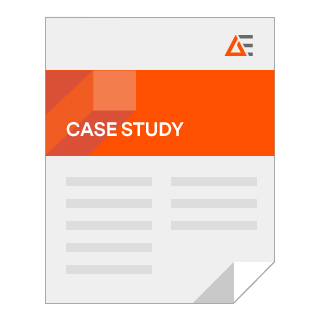 High Voltage Power Supply Required to Electrically Charge Nozzles in an EHD System
Case Study
Download Here
Introducing AE New Website

We're thrilled to announce that AE's new website is now live! With enhanced search capabilities, a distinct application-centric focus and easy-to-use navigation, the all-new
Advancedenergy.com
is engineered to power innovation!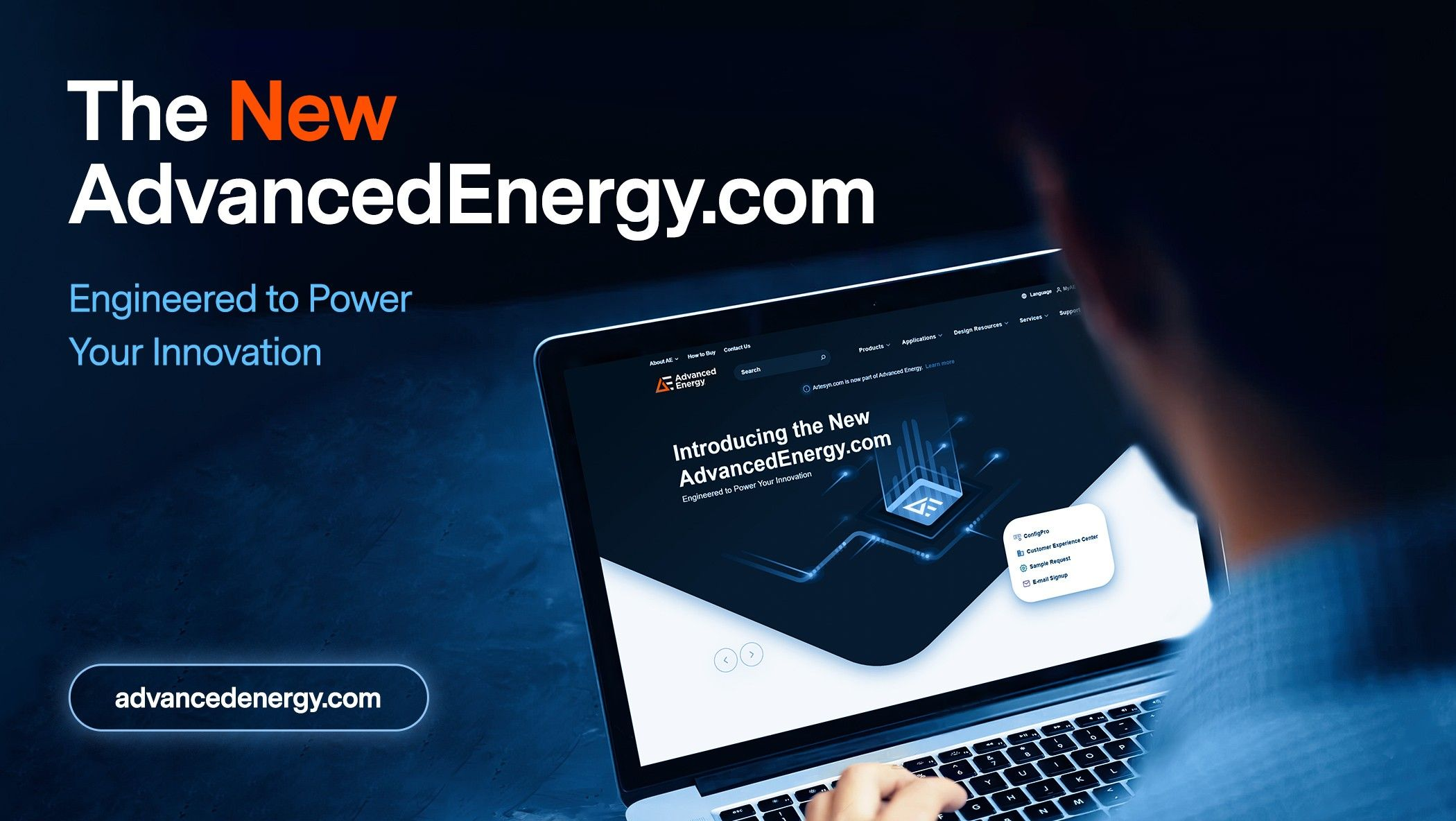 On the new website you'll find:
A homepage that features the newest products you've been hearing about
Artesyn and Advanced Energy solutions on one website
Robust search results
Streamlined navigation
A new application section
Fast sample fulfillment
Stock check to help you locate and order product
All the technical spec's right where you need them
The Artesyn MyPower portal is now called MyAE

T
he Battery Show
Sep 12 - 14, 2023
Novi, MI
At this gathering of more than 775 suppliers across the transportation, stationary, portable, and industrial sectors, we showcased our latest solutions for battery charging, bond meter testing, and more!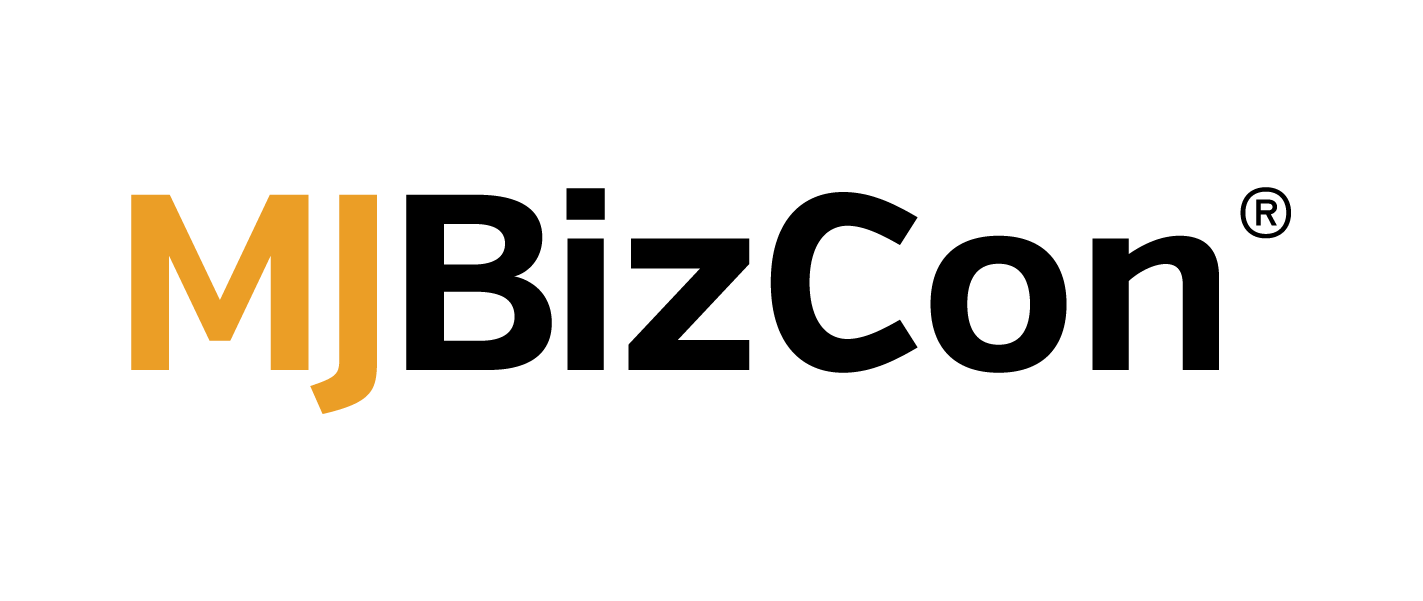 MJ BizCon
Nov 29 - Dec 1, 2023
Las Vegas, NV
Advanced Energy will be showcasing our centralized approach for horticultural lighting to minimize power consumption, installation expense, and the cost of cooling facilities.
Xian Application Lab
Our Global Technical Support Center in Xian, established over 15 years ago, provides 24 x 7 Application Testing service to help our FAE teams, distributors and end customers designing our products into their end systems.
Application Testing includes:
Test and validate our product performance under customer's actual use conditions
Verify and resolve application issue
Competitor sample comparison testing
Fully equipped application lab and sample stock on most standard products (industrial and medical) – most test requests can be completed in 24hrs.
A team of 18 highly trained and experienced technical support engineers in products and applications deliver rapid and expert support to our world-wide sales teams and customers, increase design-win rate and raise customer satisfaction. For any application requests, email productsupport.ep@aei.com. Currently our sample storage covers Artesyn, HiTek, SL Power, Excelsys, UV, Trek, Lumasense, PCS, Tegam with 4840 pcs sample in Xian lab.