Advanced Energy Launches Handheld Bond Meters for Hazardous Environments with Optimized Connectivity and Integration
Posted

August 25, 2022

DENVER, Colo., August 25, 2022 — Advanced Energy Industries, Inc. (Nasdaq: AEIS) – a global leader in highly engineered, precision power conversion, measurement and control solutions – has expanded the TEGAM® 700 series of bond meters with the addition of two handheld measurement tools. The TEGAM 720A and TEGAM 730A bond meters are suitable for use in the manufacture and maintenance of automotive, aerospace, renewable energy equipment and other applications in which testing of the integrity of mechanical and electrical bonds is a critical requirement.

The TEGAM 720A and 730A are the industry's smallest and lightest bond meters. The TEGAM 720A is an intrinsically safe device designed for use in environments where flammable gases or liquids may be present, and conventional tools cannot be used without potential safety risk. The TEGAM 730A with Bluetooth LE connectivity allows seamless data communication with any software running on a Windows, iOS or Android platform, eliminating the need for complex integration into existing data logging systems.

The new handheld tools offer industry-leading leading accuracy of 0.2% with resolutions of 1 µΩ. This performance is maintained across a wide operating temperature range of -10 to 55°C, enabling the bond meters to be used in a wide range of applications and environments. Each has a clear and informative backlit display with a sealed keypad that rejects fluid and dirt without compromising tactile feedback. The battery life of the three AA batteries that power the tools is around 100 hours. A three-year warranty is offered on both tools as standard.

"Our high-accuracy, handheld milli-ohmmeter tools enable engineers and operators to easily measure the integrity of electrical and mechanical bonds in a wide variety of applications," said Jeff Hebb, vice president of strategic marketing and applications, critical sensing and control at Advanced Energy. "The TEGAM 720A is ideal for use in potentially hazardous environments, while the TEGAM 730A enables wireless data logging to industrial control systems. Overall, these new bond meters offer our customers an unmatched combination of convenience, flexibility and performance for their critical applications."

Advanced Energy will be showcasing the TEGAM 720A and TEGAM 730A bond meters at booth 116 at AUTOTESTCON 2022, which takes place August 29 – September 1 at the Gaylord National Resort and Convention Center in National Harbor, MD.

For detailed product features, technical specifications, pricing and purchasing information, visit the TEGAM 720A and TEGAM 730A product pages.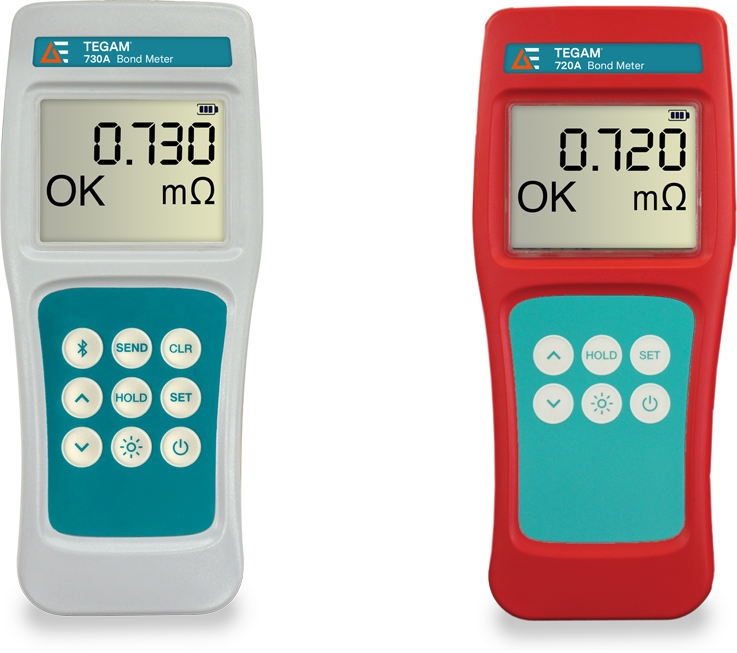 About Advanced Energy
Advanced Energy Industries, Inc. (Nasdaq: AEIS) is a global leader in the design and manufacture of highly engineered, precision power conversion, measurement and control solutions for mission-critical applications and processes. Advanced Energy's power solutions enable customer innovation in complex applications for a wide range of industries including semiconductor equipment, industrial production, medical and life sciences, data center computing, networking and telecommunications. With engineering know-how and responsive service and support for customers around the globe, the company builds collaborative partnerships to meet technology advances, propels growth of its customers and innovates the future of power. Advanced Energy has devoted four decades to perfecting power. It is headquartered in Denver, Colorado, USA.
For more information, visit
www.advancedenergy.com
.
Advanced Energy | Precision. Power. Performance. Trust