495 W Front End AC-DC Power Supplies
The DS495SPE is housed in 1U high rack-mounting enclosures measuring just 3.4 x 7.7 inches (86.3 x 196.5 mm). This form factor is shorter than similarly rated earlier-generation power supplies, freeing up valuable system space. DS495SPE is fully digital and compatible with Advanced Energy's universal PMBus® graphical user interface, allowing control via an integral I2C interface using the industry-standard PMBus communications protocol. Each power supply generates a main payload output of 12 VDC for feeding downstream DC-DC converters in systems using distributed power architectures, together with a 12 VDC standby output rated at 3 A for power management circuitry. The main DC output of the DS495SPE can deliver up to 41.25 A.
Features
12.0 V housekeeping
495W output power
EN61000 Immunity
High efficiency (94% @ 230 VAC) 50% load
Input Range 90-264 VAC
Input Frequency 47 - 63 Hz
Efficiency 94% peak
Hold-up Time 10 ms
Power Factor 0.98
Output Ripple 120 mVp-p
Load Sharing Active load sharing with 6.8% at full load
Output Power 12V/41.25A and 12VSB/3.0A, 495W continuous
Benefits
EMI Class A
Hotswap
Internal OR'ing
N+N Redundant
Variable speed smart fan
Remote On/Off Active Low
Power Good Active High
PS Interrupt Active Low
Protection OVP, OCP, Short Circuit, OTP
Specifications
| | |
| --- | --- |
| Output Power (W): | 495 |
| Length (Inches): | 7.736 |
| Width (Inches): | 3.4 |
| Height (Inches): | 1.574 |
| Mounting Type: | Rack-mount |
| Minimum Output Current (A): | 0.5 |
| Maximum Output Current (A): | 41.25 |
| Output Voltage Range (V): | 11.4V to 12.6V |
All Specifications
Collapse Specifications
Stock Check
Model Number
Min. Voltage (V)
Max. Voltage (V)
Current (A)
Nominal Voltage (V)
Number of Outputs
Samples
Buy
DS495SPE-3

Active, In Stock

495W 12V Platinum Red

11.4
12.6
41.25
12
2
Request
Buy
DS495SPE-3-001

495W 12V Platinum Blue

11.4
12.6
41.25
12
2
Contact Us
Buy
Technical Videos
DS Short Series AC-DC Power Supplies part 1
May 2, 2017
The latest Artesyn DS series AC-DC power supplies in the short form factor are designed to provide a scalable input power conversion solution for computing, storage and networking equipment that uses Artesyn DS Short Series power supplies generate a main payload output of 12 Vdc for feeding downstream dc-dc converters in systems using distributed power architectures, together with a 12 Vdc standby output for power management circuitry. The range is housed in an industry-standard 1U high by 86mm wide form factor with individual power ratings from 500 to 2,000 watts and a roadmap for higher power models. Many of the models in this range are available with AC or DC input options, which means you can specify the same power supply for deployment in environments from enterprises, traditional data centers, -48Vdc data centers or telecom central offices. The DC input option can also be used to power redundant equipment powered from battery backups. With a power density up to 50 W/in3 and efficiency ranging from 90 to 94% peak, you can be confident that you are getting a best-in-class power conversion solution whichever model in the range you select.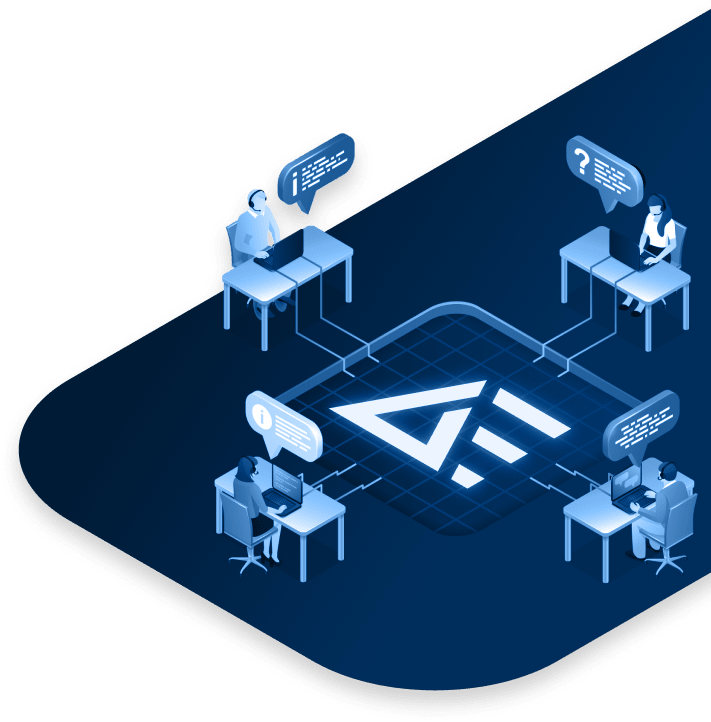 24/5 Support Available
Get Expert Advice From Our Engineers
We are committed to providing excellent customer service and technical support to our customers. With live chat and phone support, you can reach out to a qualified engineer for help at any time.
Get Support Now