With decades of experience, our non-contact temperature sensors and power controllers are developed for high-temperature applications in the steel and primary metals industries to enable cutting-edge technology, ease-of-use, and dependability.
Optimize Your Metals Manufacturing with Advanced Energy's Cutting-Edge Temperature Solutions
The demands of modern steel and metal making processes require more accurate and consistent temperature control to meet increasing quality standards and rising energy costs. Advanced Energy's Steel & Metal solutions enable manufacturers to optimize energy usage across their operations, improving productivity and product quality.

Accurate temperature measurement is vital in the metals manufacturing process, from coke oven heating to hot rolling and forging. Close monitoring of critical parameters and equipment using non-contact temperature measurement is proven to reduce costs and improve product quality.

Our thermal imagers and pyrometers are specifically designed to monitor these critical parameters, using proprietary real-time software to analyze data and automatically ingetrate with the process controls.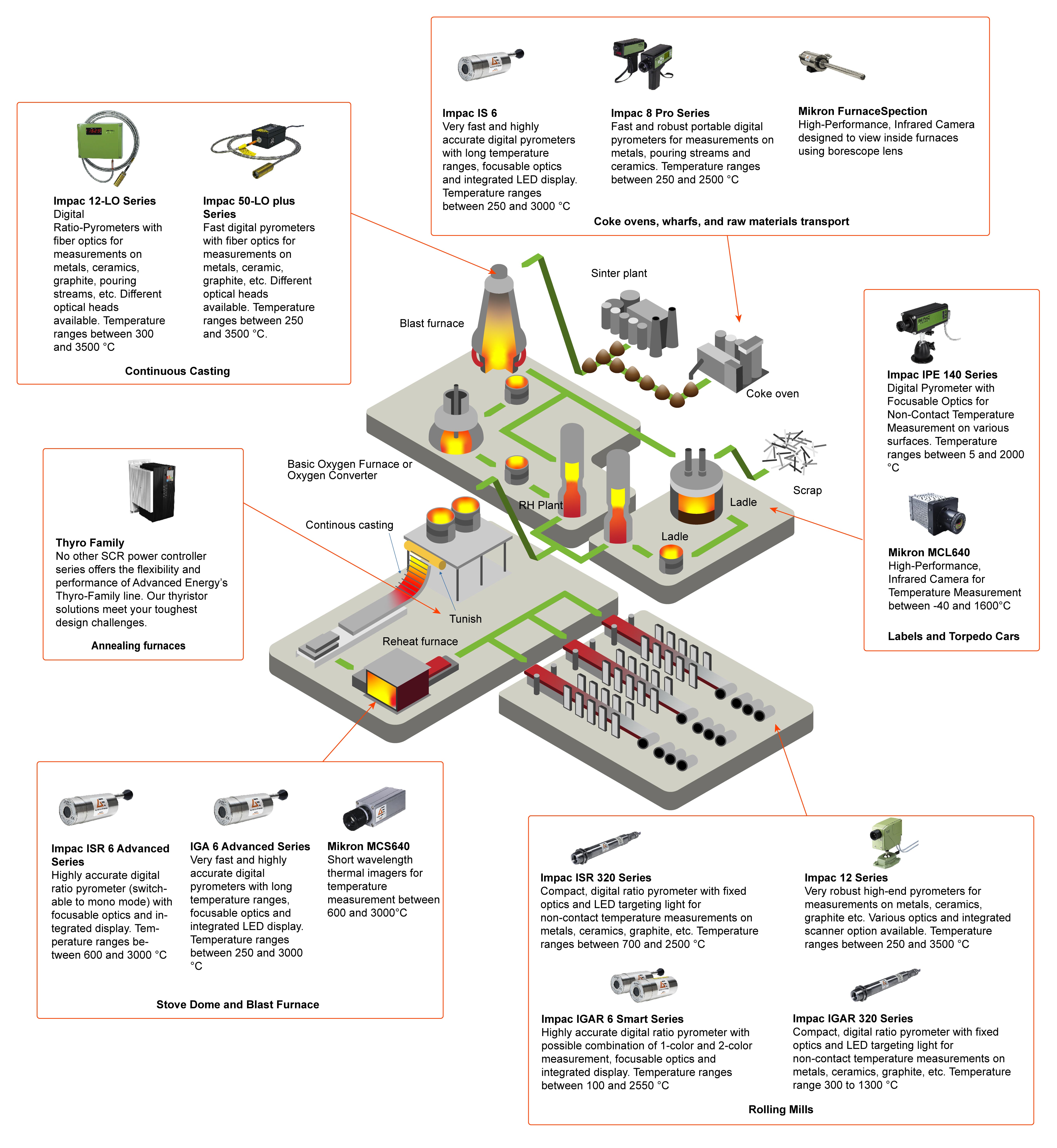 Ausgewählte Ressourcen
Technische Videos
Stationary, Digital Ratio Pyrometer - Advanced Energy's Impac IGAR 6 Advanced
Jul 28, 2021
Advanced Energy's Impac® IGAR 6 Advanced pyrometer is a digital, compact, and fast pyrometer that can be operated in different modes. It can operate in one-color mode (100 to 2000°C), two-color mode (250 to 2000°C), or special smart mode.