The COVID-19 pandemic catalyzed a surge in global demand for medical equipment, notably vital signs patient monitors. For many years, Advanced Energy has partnered with various healthcare equipment suppliers, providing them with high-quality, medically certified external adapters, low-power open-frame models, custom solutions, and modified standard variants. This collaboration ensures cost competitiveness, meeting the evolving needs of patient monitoring equipment.
Patient monitors vary greatly in shape, size, functionality, and consequently, power requirements. Power supplies for vital signs patient monitoring equipment can range from external adapters to internal embedded units, contingent upon the device's specificities. These power supplies might need to energize a variety of components, including pulse oximetry sensors, blood pressure detectors, body temperature sensors, internal circuitry, or even a touch screen controller. As patient monitoring systems are increasingly becoming mobile, battery charging and communication modules have emerged as significant aspects of a patient monitor's power supply demand.
Recognized for our vast portfolio of standard power products and technological foundations, Advanced Energy stands as a leader in the industry for vital signs monitoring systems. Our dedicated, global engineering resources offer unparalleled support during your design phase, assuring that all of your system power requirements are comprehensively met.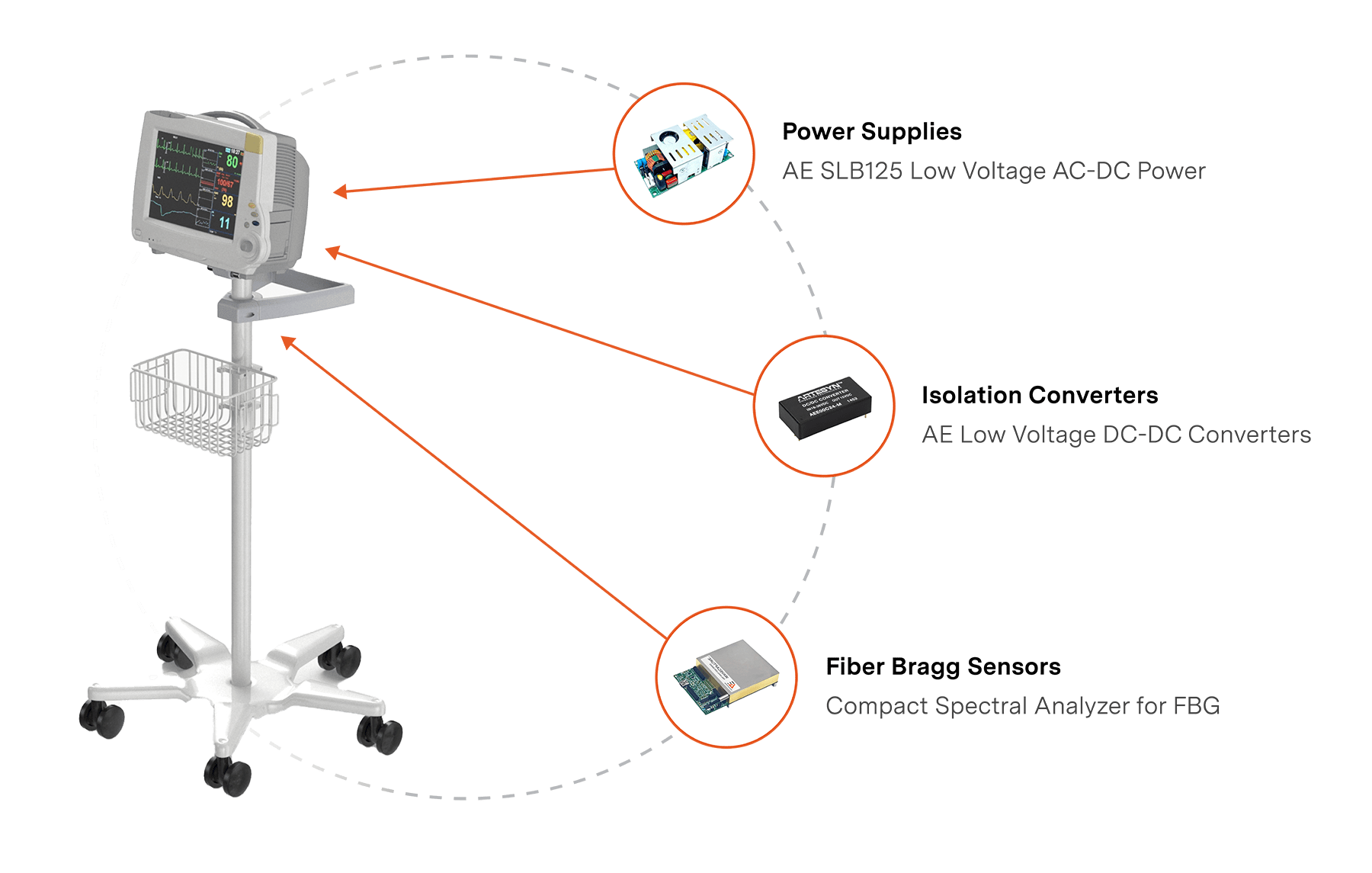 For the SL Power products referenced in this graphic, please visit www.slpower.com.