Advanced Energy's Rack and Blade Server solutions offer high-performance computing for both large data centers and smaller-scale applications. Rack and blade servers are designed with a modular approach that reduces physical space and energy usage while processing client-sensitive data, making them ideal for organizations looking to optimize their computing infrastructure.
Streamline Your Computing with Advanced Energy's Rack & Blade Servers
Rack and Blade servers have become increasingly popular due to their modular design, which allows for efficient use of physical space and energy. As a leading provider of power conversion products, Advanced Energy offers a range of solutions for hyperscale and enterprise computing needs. Our portfolio of AC-DC and DC-DC Front-end solutions covers a wide output power range, with options for both 12 and 48 V output voltage.
At Advanced Energy, we understand the importance of high-uptime and reliability in processing client-sensitive data. Our power conversion products are designed to meet the needs of Rack and Blade servers, whether they are deployed in large data centers or smaller applications.
Our commitment to optimizing efficiency and power density translates into reduced total cost of ownership for our customers. Moreover, our portfolio comprises industry-standard board-mounted power modules that are widely used by OEMs and system integrators. When you choose Advanced Energy for your Rack and Blade server needs, you can expect reliable, innovative, and efficient power conversion products that meet the demanding needs of modern computing environments.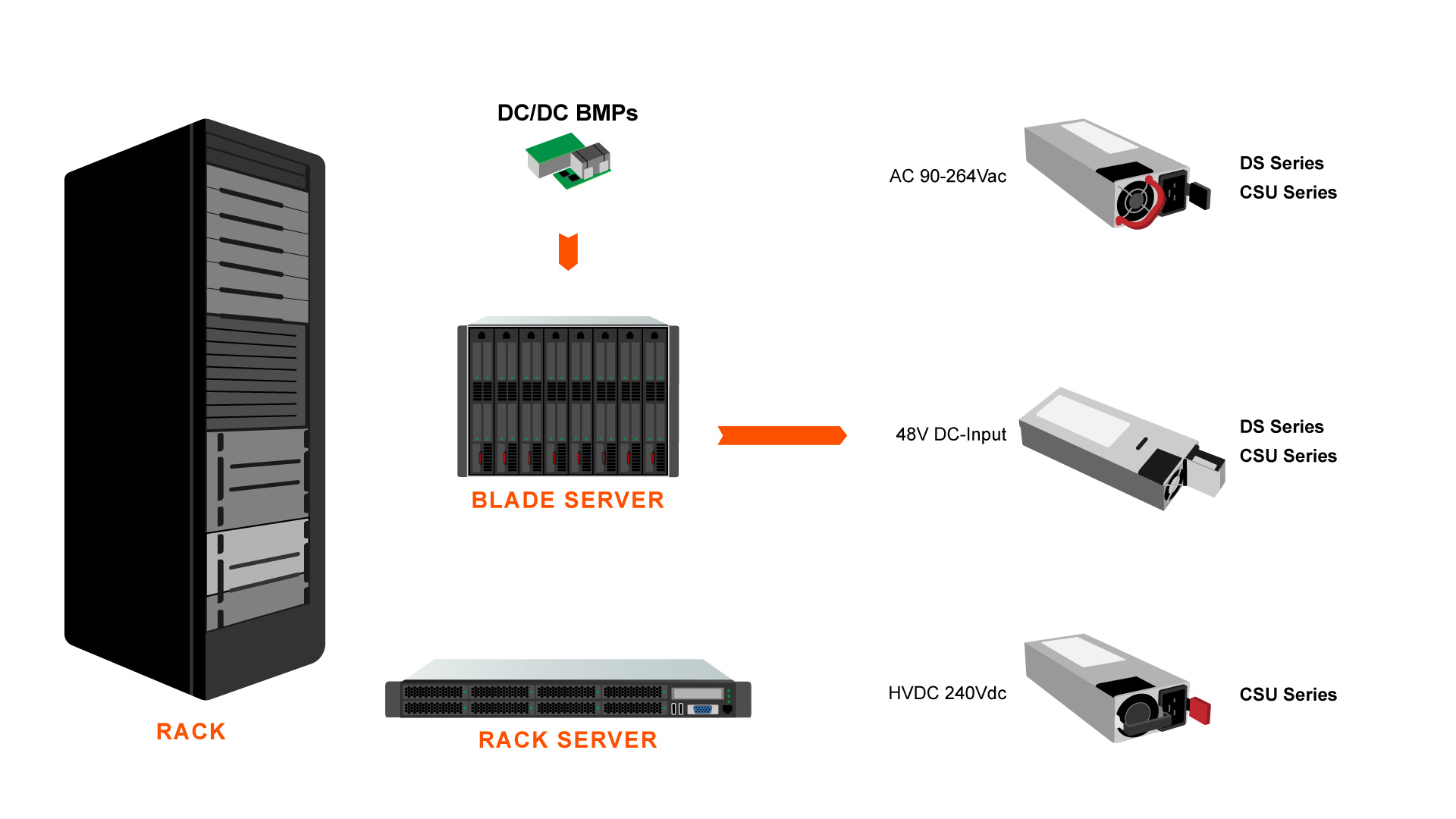 Ausgewählte Ressourcen
Technische Videos
Building PSUs for Power Density and Consumption
Nov 1, 2021
The higher power needs of next-generation processors are driving the demand for innovative power density solutions. Through Advanced Energy's global network of manufacturing partnerships, including top server manufacturers and major OEMs and ODMs, we've become one of the top-ranked suppliers of both custom and off-the-shelf products. Watch this video to learn more about Advanced Energy's CRPS product line, the path to titanium efficiency and power supplies up to 3000 watts, how our designs address challenges like system backpressure, and the benefits of working with Advanced Energy.