Advanced Energy's Core Edge and Servers are the backbone of large centralized data centers and are essential for delivering high-performance computing closer to the user. With a focus on efficiency, power density, and reliability, our AC-DC and DC-DC front-end solutions are designed to meet the demanding needs of Hyperscale and Enterprise computing applications. Our portfolio covers a wide output power range, with options for both 12 and 48 V output voltage, ensuring that our solutions are optimized for a range of computing needs.
Power Up Your Core/Edge Servers with Advanced Energy's Reliable Solutions
Core and Edge Servers are essential components of data centers that require high uptime and reliability to ensure that client-sensitive data is always accessible. At Advanced Energy, we understand the importance of providing power solutions that are tailored to meet the unique demands of these critical applications. Our portfolio of cutting-edge AC-DC and DC-DC front-end solutions covers a wide output power range, with options for both 12 and 48 V output voltage, all optimized for maximum efficiency and power density to reduce total cost of ownership.
Our team focuses on innovation and reliability—and that has made us the trusted power conversion supply partner of leading hyperscale and enterprise computing providers. With simplicity in design and rapid deployment, our solutions are the ideal choice for powering Core and Edge servers in both large centralized data centers and smaller distributed environments. Plus, our portfolio also includes a wide range of standard board-mounted power modules in all industry-standard form factors, used extensively by OEMs and system integrators. Advanced Energy delivers your Core and Edge Server power needs and the peace of mind that comes with our reliable and efficient solutions.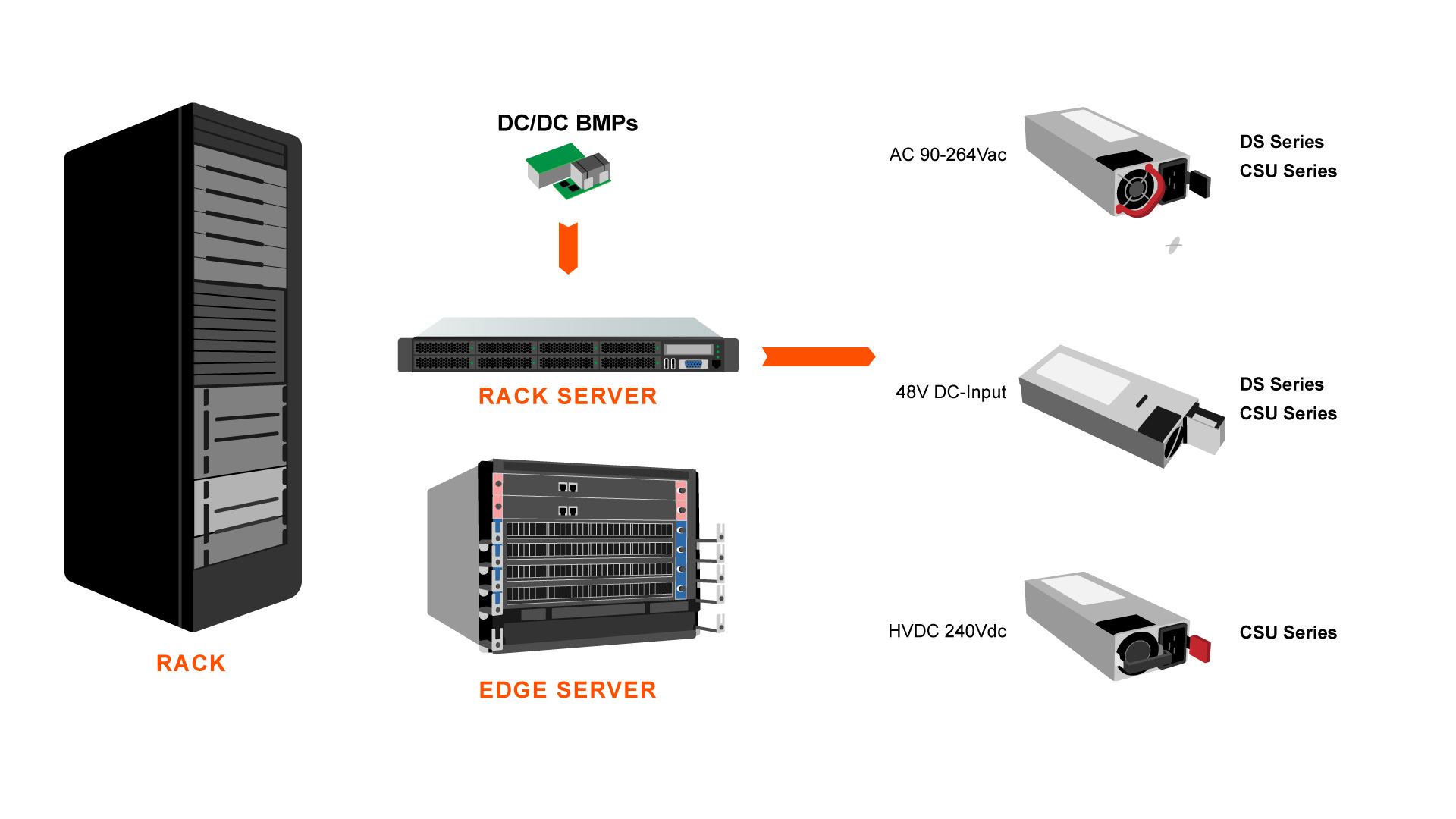 Ausgewählte Ressourcen
Technische Videos
Building PSUs for Power Density and Consumption
Nov 1, 2021
The higher power needs of next-generation processors are driving the demand for innovative power density solutions. Through Advanced Energy's global network of manufacturing partnerships, including top server manufacturers and major OEMs and ODMs, we've become one of the top-ranked suppliers of both custom and off-the-shelf products. Watch this video to learn more about Advanced Energy's CRPS product line, the path to titanium efficiency and power supplies up to 3000 watts, how our designs address challenges like system backpressure, and the benefits of working with Advanced Energy.