Engineered to withstand challenging environments in which infrastructure, control systems, and rolling stock operate, our power conversion solutions for the Railway industry are resistant to environmental pollutants and contaminants, fulfill vibration and shock criteria, and align electrical performance specifications with international standards, including EN50155.

Power Your Railway System with Advanced Energy's Ruggedized Solutions
Railway systems require reliable and rugged power conversion solutions to operate in harsh environments. Our power conversion solutions for railway are designed and manufactured to meet the stringent requirements of infrastructure, control, and rolling stock in harsh environments.

Advanced Energy's power products are impervious to environmental pollution and contamination, while also meeting the vibration and shock requirements necessary for reliable railway operation. Plus, our electrical performance is compliant with EN50155 specifications and other global standards, so you can trust that your railway system is operating to the highest standards.

Don't settle for less when it comes to powering your railway systems. Advanced Energy has the tools and the talent to provide the rugged and reliable solutions you need to keep your system running smoothly. Whether you're looking for solutions for infrastructure, control, or rolling stock, we have the products and expertise to get the job done right.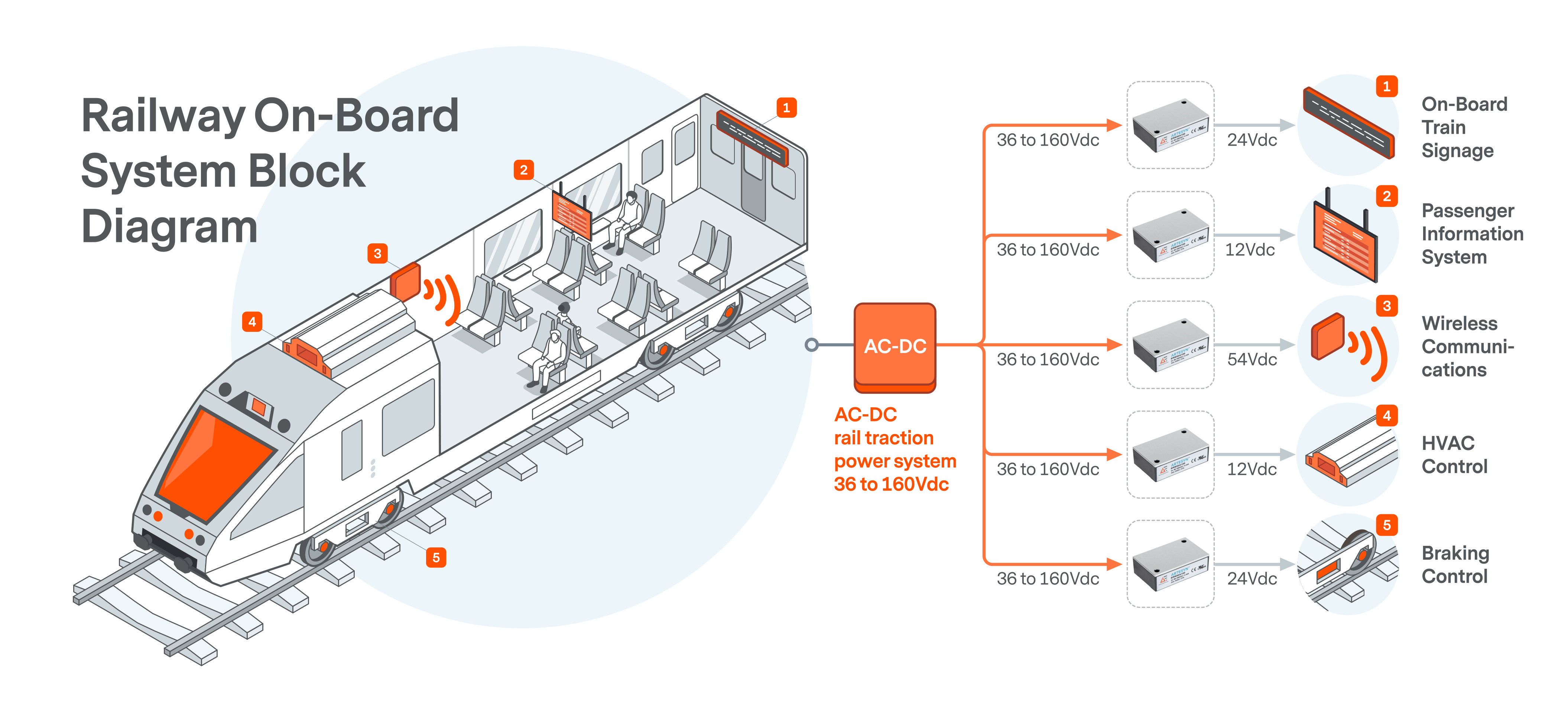 Ausgewählte Ressourcen