Digital Dual Output Non-Isolated Converter
The LGA80D non-isolated DC-DC converter series is designed for cost- and space-sensitive applications. The dual-output converters offer configurable two independent 40 A, 100 W or single 80 A, 200 W outputs. The series allows paralleling of up to four units to obtain a power rail up to 320 A. Input voltage range is 7.5 to 14 VDC and output 0.6 to 5.2 VDC adjustable via PMBus or external resistor with maximum efficiency of 95.5%. With a footprint of 1 x 0.5 inches (25.4 x 12.5 mm), the LGA80D withstands reflow oven temperatures for surface-mount application and is available in tape-and-reel packaging.
Eigenschaften
200W Point of Load converter
High efficiency up to 95.5%
IPC9592B compliant
Possible to stack up to 8 phases (4 units) for 1 rail of 320 A
Small size 1" x 0.5" x 0.48" (LxWxH)
Input voltage 7.5Vdc to 14Vdc
Power 200W maximum
Output voltage 0.6V to 5.2V
Output 80A at Single O/P config
Output 40A per channel in Dual O/P config
Mechanial 1inch by 0.5inch by 0.5inch
MTBF 50M hours (SR-332, iss-3, method 1, case1)
Efficiency 95.5% (at 5V output)
Switching frequency 457Khz per phase nominal
Warranty 2 years
Ambient Temperature -40 to +85 degC
Vorteile
Analog or digital control
Dual or single output configuration possible
Evaluation kit is available
Excellent transient response
Exceptional power density
No minimum load requirement
Reflow compatible
Supports PMBus
Tape and reel packaging
Two year warranty
Wide operating temperature range
Control resistor control and configuration
Control Digital control by PMBus
Isolation Non-isolated
Mechanical Surface-mount reflow compatible unit
Packaging Tape and reel packaging
Mechanical Block-pin terminations
Spezifikationen
| | |
| --- | --- |
| Ausgangsleistung (W): | 200 |
| Länge (Zoll): | 1 |
| Breite (Zoll): | 0.5 |
| Höhe (Zoll): | 0.5 |
| Montage Typ: | BMP; SMT |
| Minimaler Ausgangsstrom (A): | 20 |
| Maximaler Ausgangsstrom (A): | 80 |
| Ausgangsspannungsbereich (V): | 0.6V to 5.2V |
Alle Spezifikationen
Spezifikationen zusammenklappen
Lagerbestand prüfen
Modellnummer
Min. Spannung (V)
Max. Spannung (V)
Stromstärke (A)
Nennspannung (V)
Anzahl der Ausgänge
Proben
Kaufen
LGA80D-00DADJJ

Aktiv, Vorrätig

Dual output Non-isolated

0.6
5.2
40
1.8
2
Anfrage
Kaufen
Technische Videos
LGA80D Non-isolated DC-DC Converter
Jun 14, 2016
The Artesyn LGA80D dc-dc module offers one of the highest current density ratings in the industry and market-leading efficiency of 95.5% typical. With a footprint of just 1 x 0.5 inches or 25.4 x 12.5mm, this innovative non-isolated unit offers two independent and configurable 40 amp, 100 watt outputs, which can also be combined to a single configurable 80 amp, 200 watt output. Design engineers can also generate higher current rated rails by connecting up to 4 units in parallel so that up to 320 amps can be supplied as a single power rail. Both analog control and digital control functions are enabled on this unit, so the LGA80D can be controlled with resistors or controlled and monitored by using the industry-standard PMBus digital interface. Applications such as graphics, data or video processing, using high power devices, such as server processors, FPGAs, supercomputers, network, storage and telecom equipment, can benefit from the current density, efficiency and flexibility of control of Artesyn's LGA80D digital dc-dc converter.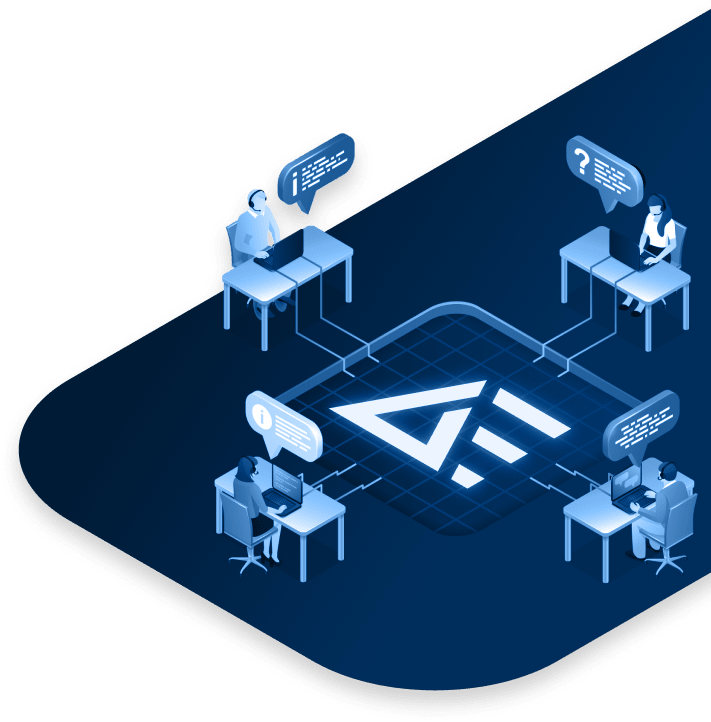 24/5 Support verfügbar
Holen Sie sich Expertenrat von unseren Ingenieuren
Wir sind bestrebt, unseren Kunden einen hervorragenden Kundendienst und technischen Support zu bieten. Mit Live-Chat und Telefon-Support können Sie jederzeit einen qualifizierten Techniker um Hilfe bitten.
Jetzt Unterstützung anfordern