Advanced Energy's Trek Introduces Innovative New Electrostatic Voltage Sensor
Veröffentlicht

Mai 19, 2020

DENVER, Colo., May 19, 2020 — Advanced Energy (Nasdaq: AEIS) today announced the new Trek Model 875 Electrostatic Voltage Sensor is now available.

Unlike other electrostatic voltage sensors on the market today, the Model 875 can perform electrostatic monitoring without touching the product being measured and is insensitive to distance (within the specified range). These unique capabilities enable Model 875 to monitor electrostatic charge in a continuously moving production process, for the manufacturing of many products including semiconductor devices, flat panel displays, textiles, packaging, electrophotography, pharmaceuticals and electronics – processes in which electrostatic charge buildup can disrupt the production process or cause significant damage to the product being manufactured.

"Electrostatic charge is difficult to measure, and Advanced Energy has perfected the process with the Trek Model 875, which builds on our existing market leadership of 'field nulling' electrostatic voltmeters," said Elisabeth Pederson, general manager, Advanced Energy's Trek product group. "Customers that manufacture products in a moving production process will use various techniques to mitigate the buildup of harmful electrostatic charge. The Model 875 continuously measures the process, providing real-time monitoring of charge build-up. This allows the manufacturer to take swift action to significantly reduce the risk of field failure and process issues."

Model 875 features several other competitive advantages. It is unique in being packaged in an industry standard 35 mm width DIN rail enclosure, which makes it easy to integrate with any manufacturing line. Further, Advanced Energy's renowned probe design automatically helps to alleviate particle contamination on the sensor through continuous motion of its chopper stabilized operation enabling it to maintain high accuracy and speed.

Model 875 has a measurement range of +-500 VDC or Peak AC, a speed of response of < 25 mS, and an accuracy of +/- 0.5 percent of full-scale. For detailed technical specifications, visit https://www.trekinc.com/products/875.asp.


Trek by Advanced Energy

Trek is an Advanced Energy product brand, which consists of a portfolio of high-voltage amplifiers, power supplies & generators, high-performance electrostatic measurement instruments and ESD sensors & monitors to the global marketplace. Trek's standard and custom-OEM products are used in industry and research in aerospace, automotive, electronics, electrostatics, materials, medical, military, nanotechnology, photovoltaic/solar, physics, plasma, semiconductor and test & measurement applications. For more information, visit www.trekinc.com.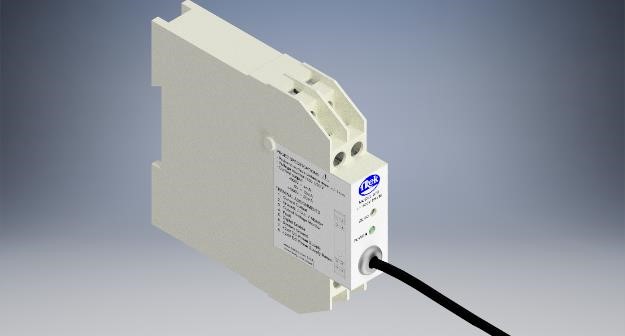 Über Advanced Energy
Advanced Energy Industries, Inc. (Nasdaq: AEIS) ist ein weltweit führendes Unternehmen in der Entwicklung und Herstellung von hochentwickelten, präzisen Energieumwandlungs-, Mess- und Steuerungslösungen für unternehmenskritische Anwendungen und Prozesse. Die Energielösungen von Advanced Energy ermöglichen den Kunden Innovationen in komplexen Anwendungen für ein breites Spektrum von Branchen, darunter Halbleiterausrüstung, industrielle Produktion, Medizin und Biowissenschaften, Datencenter, Netzwerke und Telekommunikation. Mit technischem Know-how und reaktionsschnellem Service und Support für Kunden auf der ganzen Welt baut das Unternehmen Kooperationspartnerschaften auf, um dem technologischen Fortschritt gerecht zu werden, das Wachstum seiner Kunden voranzutreiben und die Zukunft der Energieversorgung innovativ zu gestalten. Advanced Energy widmet sich seit vier Jahrzehnten der Perfektionierung der Energieversorgung. Der Hauptsitz des Unternehmens befindet sich in Denver, Colorado, USA.
Weitere Informationen finden Sie unter
www.advancedenergy.com.
Advanced Energy | Precision. Kraft. Leistung. Vertrauen
Tragen Sie sich in unsere Mailingliste ein
Abonnieren