Advanced Energy's Trek Introduces Innovative New Electrostatic Voltage Sensor
已发布

五月 19, 2020

DENVER, Colo., May 19, 2020 — Advanced Energy (Nasdaq: AEIS) today announced the new Trek Model 875 Electrostatic Voltage Sensor is now available.

Unlike other electrostatic voltage sensors on the market today, the Model 875 can perform electrostatic monitoring without touching the product being measured and is insensitive to distance (within the specified range). These unique capabilities enable Model 875 to monitor electrostatic charge in a continuously moving production process, for the manufacturing of many products including semiconductor devices, flat panel displays, textiles, packaging, electrophotography, pharmaceuticals and electronics – processes in which electrostatic charge buildup can disrupt the production process or cause significant damage to the product being manufactured.

"Electrostatic charge is difficult to measure, and Advanced Energy has perfected the process with the Trek Model 875, which builds on our existing market leadership of 'field nulling' electrostatic voltmeters," said Elisabeth Pederson, general manager, Advanced Energy's Trek product group. "Customers that manufacture products in a moving production process will use various techniques to mitigate the buildup of harmful electrostatic charge. The Model 875 continuously measures the process, providing real-time monitoring of charge build-up. This allows the manufacturer to take swift action to significantly reduce the risk of field failure and process issues."

Model 875 features several other competitive advantages. It is unique in being packaged in an industry standard 35 mm width DIN rail enclosure, which makes it easy to integrate with any manufacturing line. Further, Advanced Energy's renowned probe design automatically helps to alleviate particle contamination on the sensor through continuous motion of its chopper stabilized operation enabling it to maintain high accuracy and speed.

Model 875 has a measurement range of +-500 VDC or Peak AC, a speed of response of < 25 mS, and an accuracy of +/- 0.5 percent of full-scale. For detailed technical specifications, visit https://www.trekinc.com/products/875.asp.


Trek by Advanced Energy

Trek is an Advanced Energy product brand, which consists of a portfolio of high-voltage amplifiers, power supplies & generators, high-performance electrostatic measurement instruments and ESD sensors & monitors to the global marketplace. Trek's standard and custom-OEM products are used in industry and research in aerospace, automotive, electronics, electrostatics, materials, medical, military, nanotechnology, photovoltaic/solar, physics, plasma, semiconductor and test & measurement applications. For more information, visit www.trekinc.com.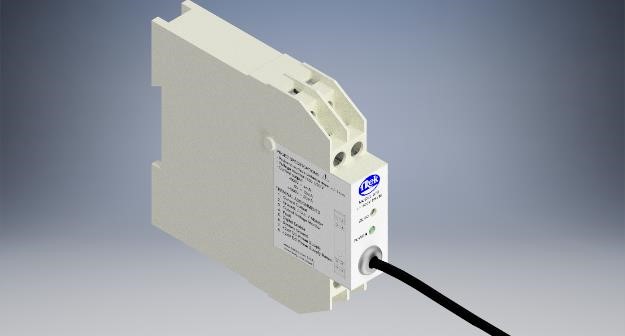 关于先进能源
Advanced Energy Industries, Inc.(纳斯达克股票代码:AEIS)是为关键任务应用和流程设计和制造高度工程化、精密电源转换、测量和控制解决方案的全球领先企业。Advanced Energy 的电源解决方案使客户能够在半导体设备、工业生产、医疗和生命科学、数据中心计算、网络和电信等众多行业的复杂应用中实现创新。凭借工程专有技术以及为全球客户提供的快速响应服务和支持,公司建立了合作伙伴关系,以满足技术进步的需求,推动客户的增长,并创新未来的电源。先进能源公司四十年来一直致力于完善电力系统。公司总部位于美国科罗拉多州丹佛市。
更多信息,请访问:
www.advancedenergy.com。
Advanced Energy | Precision.动力。性能。信任