Why Volunteerism Matters at AE
Veröffentlicht

Dezember 23, 2019

von

Lauren Kennedy

In 2019, over 100 Advanced Energy employees in the Northern Colorado area alone participated in volunteer events, giving over 700 volunteer hours back to the community. While these totals are impressive and I personally am happy to see more folks get involved, what does it really mean? Why is volunteering important and why should we aim to get even more people involved in the coming years?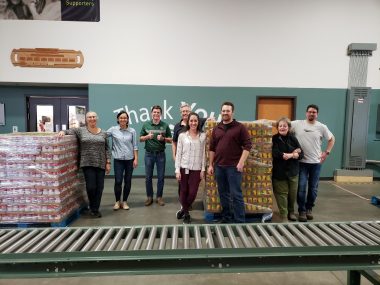 Food Bank of Larimer County
Over the last year, I've had the pleasure of not only organizing events for my coworkers here at AE's Fort Collins office, but also getting feedback from them and from the organizations with whom we partnered on how each event went. Looking back on those conversations, what strikes me is how everyone seems to take away something a little different from the experience. For me, volunteering has been rewarding in a variety of ways. I not only had the opportunity to help people and places in my community that were in need, but I also interacted with many new coworkers that I had not yet met in my three years at AE.

Partnering with a wide variety of organizations all throughout Northern Colorado has shown me just how much work there is to do to keep this area that I love a wonderful place to live, whether it be fixing up our parks and natural areas, or providing toys, food and housing assistance to those in need. Moreover, I believe that bringing coworkers together and giving back helps improve not only our community, but our office as well – making us more empathetic with one another, encouraging us to problem solve and allowing us to think creatively. We faced challenges this year at many of our volunteer events, including planting plants in the frozen ground in 20-degree weather and moving wood and brush while a wildfire burned across the road. These experiences created memories and bonds between people that we may not have otherwise built in our daily work lives.
In 2019, we supported the following organizations in the Northern Colorado region:
City of Fort Collins Parks Department
Coalition for the Poudre River Watershed
W.O.L.F. Sanctuary
Fort Collins Habitat for Humanity
Food Bank for Larimer County
Realities for Children
The Salvation Army Fort Collins
Wildlands Restoration Volunteers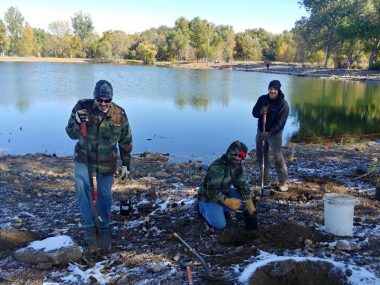 Coalition for the Poudre River Watershed
We're looking forward to building on the good work we've done this year as we move into 2020.
I reached out to a few of the volunteers who gave their time and energy this year to various events, to get their takes on why they believe volunteering is worth doing.
Why did you choose to give your time to help these organizations?
Just from my personal experience working with my volunteer group, our couple of hours given saved the non-profit days and weekends of work and stress. I learned that even small things like moving doors, painting, or just weeding, makes a world of difference to someone. Their stress melted away thanks to us giving up just a few hours of our time. They were so thankful for all the hard work we did. – Zacharey Jacobsen, electronics service technician
What have you learned by volunteering?
This may sound silly, but I learned to be confident in my abilities to do basic home repair stuff – for example, using a hand drill and adjusting closet doors to hang straight in their tracks. I didn't do a lot of handy work around the house growing up, so it was really cool to do some repetitive tasks that got me comfortable using power tools. – Sally Runions, technical writer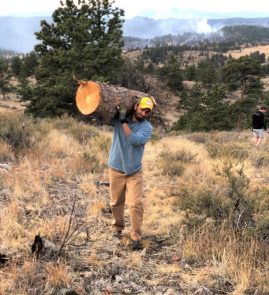 WOLF Sanctuary
What was a particularly powerful moment you had while volunteering?
I didn't realize the amount of work that needed to be done daily. At the end of the day, looking back at what we did, it was so awesome and rewarding knowing that we accomplished so much. When I volunteered at The Farm, I was partially just volunteering to get out of the normal work schedule. It ended up being a humbling experience for me. The opportunity came up to volunteer at the W.O.L.F Sanctuary and my attitude was different. It was just as rewarding if not more. – Luis Garcia, engineering technical specialist
Why do volunteers matter in the community we serve?
Last year I took part in taking down fencing and cleaning up an area of the Red Mountain Open Space. Not only did I learn that this natural area existed, but I was able to participate in this restoration project which would result in very positive ecological benefits. This year I helped install native plants and other erosion control measures at a site in Fort Collins. Once again, I learned more about my local community and the initiatives that are taking place to preserve the outdoor spaces within it. – Thomas Barnett, logistics supervisor
I hope that other volunteers had a positive experience and like me, are looking forward to another full year of being active in our local community by coming together as a team and making a difference. Thank you to everyone who put in the time and effort to help the people and places that needed it this year!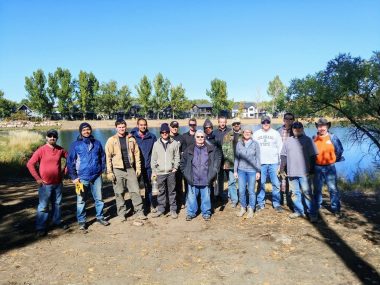 Coalition for the Poudre River Watershed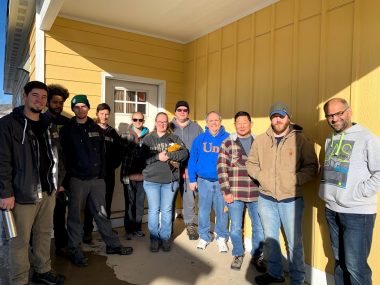 Habitat for Humanity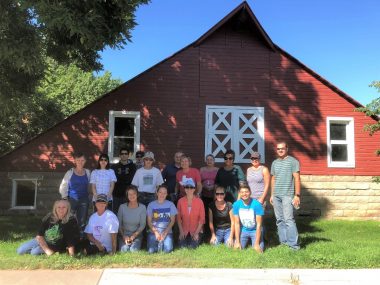 Lee Martinez Park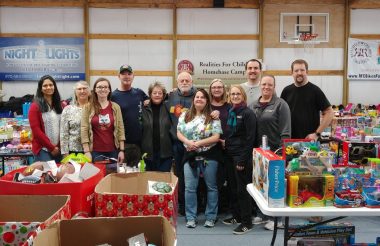 Realities for Children
Lauren Kennedy
Advanced Energy
Lauren currently serves as the Product Marketing Specialist for Advanced Energy's Global Services Department. She has a background in Electrical Engineering and spent two years in the Global Services engineering department. Prior to AE, she worked for 5 years in the industrial power industry.
Mehr Beiträge von Lauren Kennedy
Verwandte Beiträge