Executive Perspective: Five Questions with Neil Brinker, Chief Operating Officer
In our Executive Perspective blog series, we chat with Advanced Energy's newest members of our executive team to learn more about their professional past, lessons learned and how they expect to make an impact in their first 12 months at AE.
Today we chat with Neil Brinker, AE's new Chief Operating Officer.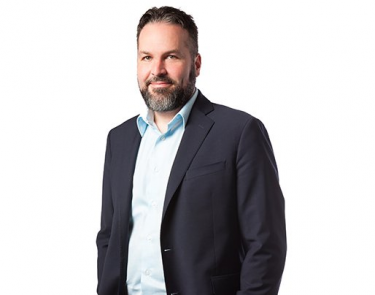 1. What's your professional background?
I've enjoyed being able to get such diverse exposure throughout my career. I started in the automotive industry, where I held several engineering and operations leadership positions. From there, I moved into executive and management roles, leading highly engineered, niche components within highly regulated industries such as oil and gas, decorative coatings and pharmaceutical sectors.
2. What are your top 3 priorities in your first 12 months at AE?
My first priority is to create an organizational structure that aligns around our key accounts and positions us for high performance growth, so we can continue to support both our organic and inorganic strategies. In addition to better supporting the needs of our stakeholders, this will enable us to ensure we're giving people in our global team better and bigger opportunities to grow their careers.
I'm also focused on enhancing AE's operating model – creating succinct processes and defining distinct tools from tactical management all the way through strategic deployment. To that end, I'm reviewing our current models, accountability structure, planning procedures and deployment plans. We'll be focusing on these areas throughout 2019 to further enhance our customer experience and talent development, which means additional value for our shareholders.
Along those same lines, I look forward to continuing the work we've begun to bring recently acquired businesses into the AE family. We will take advantage of synergies and partner together to best serve our growing customer base.
3. What do you consider your greatest professional achievement?
I take very seriously the development and professional growth of my team members and the organization at large. I have always maintained a clear succession plan that allows growth for me and my staff while being mindful of the business' needs. I'm committed to prioritizing people and putting people into the roles that best enable them to be successful, taking into account both the development of the individual and the needs of our customers. It's all about finding that balance.
4. What's one piece of advice you'd give to those who are new in their career?
Actively listen. Ask questions. Absorb as much as you can.
The most successful change agents are those who take the time to carefully listen to stakeholders before implementing change. Leaders seek to accelerate the learning curve but are appreciative of the legacy and history of how the business got to where it is. The expectation is to improve and change, but don't do it haphazardly – seek feedback, collaborate and execute proper change management.
5. What do you do in your free time?
My kids play competitive soccer, so on any given weekend you'll likely find me on the soccer field from sunup to sundown.
Advanced Energy Editor
Advanced Energy
Verwandte Beiträge