Medical Solution Day, Shenzhen — On the August 31st, we hosted a seminar in Shenzhen for our customers to discuss AE's solutions with our sales and FAE teams. At the event, AE showcased our broad medical portfolio, discussed custom and modified capabilities, presented live demos and shared new as well as upcoming product releases.
Advanced Energy will be exhibiting the industry's broadest portfolio of medically-certified standard and configurable power supplies at MEDICA 2023. A wide variety of medically-certified power and monitoring solutions will be on display at Advanced Energy's booth. Designed to address the demanding requirements of mission-critical power delivery, AE's solutions are used in applications ranging from electrosurgery and patient monitoring to medical laser systems to imaging and laboratory equipment.
We recently started to create short videos to promote the product features and benefits in a comprehensive form. They can easily be shared through various channel or be customized by add a channel partner logo.
Please get in contact with the Marketing team if you have any video requests or if you would like to individualize a video.
We recently created various Medical graphics to support our channel partner activities. If you have an upcoming event or promotion, please get in contact with the Marketing team to receive the high resolution files.
We are happy to support you with any marketing material, such as banner ads, booth graphics, banner stand.
---
WAWT provides a forecast for external power adapters and chargers used in the Industrial and Medical market. Revenue for Industrial and Medical external adaptors was $134.7 million in 2022, expected to grow at 8.8% CAGR to 2027. (WAWT)
Medical is expected to be the third fastest growing end market, with a 5-year CAGR of 5.9%, after LED and Industrial.
WAWT believes customized solutions help to increase customer loyalty and command better prices, leading to better margins. (WAWT)
The total AC-DC and DC-DC power supply market (excl. LED) was estimated to be US$ 23 billion in 2022. Excluding the LED lighting market, AE ranked #7. Notably, AE ranked #2 in SSN, effectively #2 in medical. (WAWT).
CUI releases medical grade DC-DC converter with 2:1 Input voltage and extended temperature range. (Medical Design and Outsourcing)
XP Power announces the release of a family of single output, PCB mounting AC-DC modules with power ratings from 3W to 40W that offer easy integration into BF (body floating) applications. (Electronics Specifier)



AE's New Website is Now Live!

We're thrilled to announce that AE's new website is now live! With enhanced search capabilities, a distinct application-centric focus and easy-to-use navigation, the all-new
AdvancedEnergy.com
is engineered to power innovation!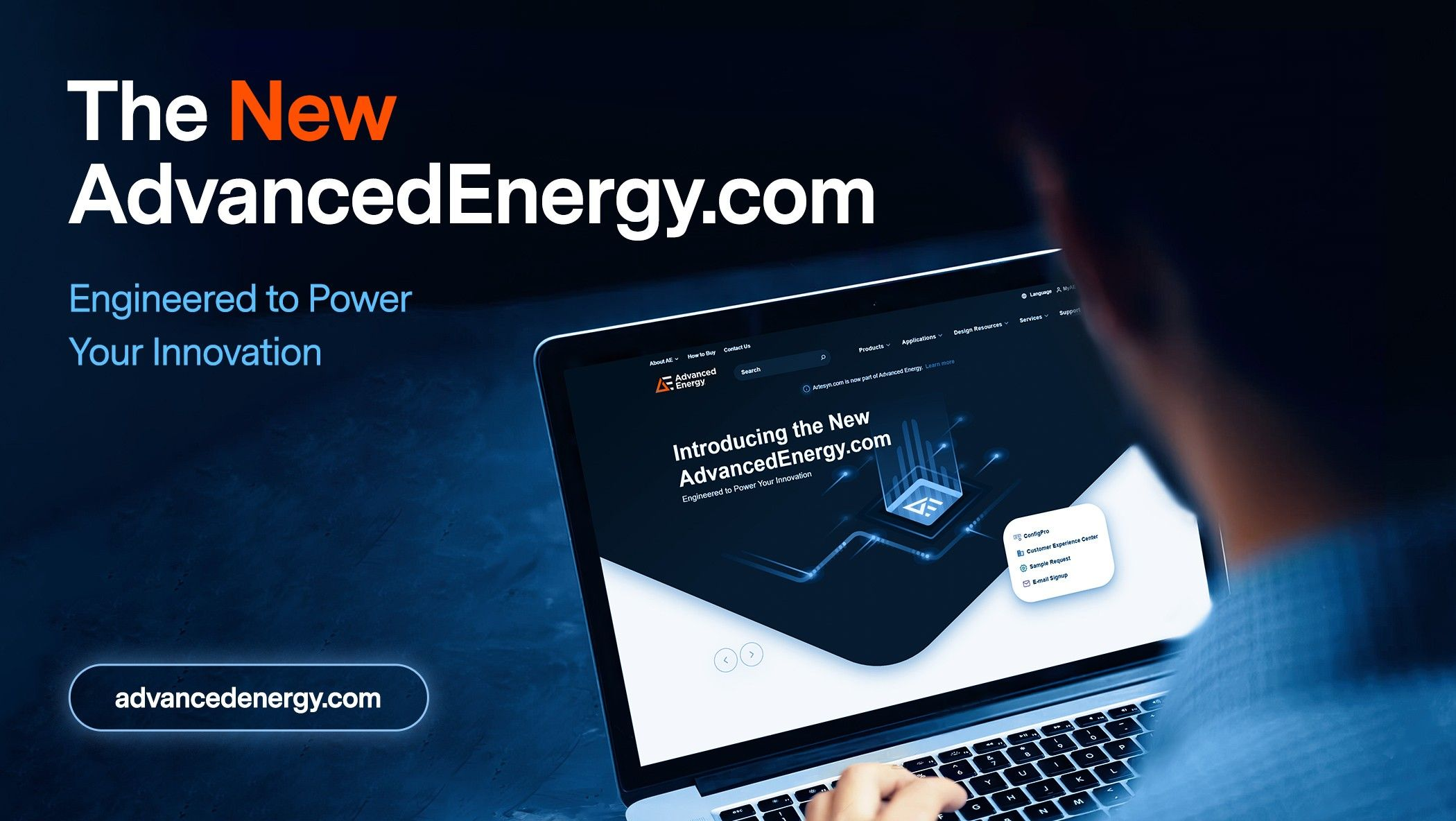 On the new website you'll find:
A homepage that features the newest products you've been hearing about
Artesyn and Advanced Energy solutions on one website
Robust search results
Streamlined navigation
A new application section
Fast sample fulfillment
Stock check to help you locate and order product
All the technical spec's right where you need them
The Artesyn MyPower portal is now called "MyAE" but retains all the functions and features of MyPower
Our Global Technical Support Center in Xi'an, established over 15 years ago, provides 24x7 Application Testing service to help our FAE teams, distributors and end customers designing our products into their end systems.
Application Testing includes:
- Test and validate our product performance under customer's actual use conditions
- Verify and resolve application issue
- Competitor sample comparison testing
Fully equipped application lab and sample stock on most standard products (industrial and medical) – most test requests can be completed in 24hrs.
A team of 18 highly trained and experienced technical support engineers in products and applications deliver rapid and expert support to our world-wide sales teams and customers, increase design-win rate and raise customer satisfaction. For any application requests, email productsupport.ep@aei.com. Currently our sample storage covers Artesyn, HiTek, SL Power, Excelsys, UV, Trek, Lumasense, PCS, Tegam with 4840 pcs sample in Xi'an lab.
New AE EMEA Technical Support Hotline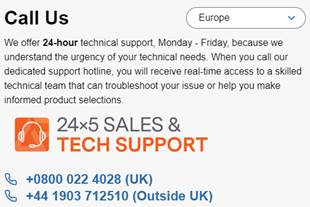 AE UK now has a toll free number 0 800.022.4028 (UK) | +44-1903712510 (outside UK) for 24X5 Sales&Tech Support.
We abandoned the old number and applied a new TFN for UK and outside UK customer. It's been newly released on AE homepage for a month, but rare European calls got, maybe it hasn't attracted your attention. The agents behind it are the same guys supporting productsupport.ep@aei.com & TECHSUPPORT@aei.com, covering all AE products. Please feel free to call it any time when technical support is needed and promote to distributor/end customer as well.
First Fully Integrated, Intelligent Configurable Capacitor Charger Nominated as Medical Product of the Year
Electronics Industry Award has nominated Advanced Energy's FlexiCharge as a finalist for the category of Medical Product of the Year. For medical laser and Intense Pulsed Light (IPL) therapy equipment the FC1500 delivers constant charge power and eliminates the need for multiple power supplies.


Click here to learn more about the FlexiCharge