We're Reaching the Tipping Point for Power Supplies and Industry 4.0 Connectivity
Veröffentlicht

Januar 02, 2019

von

Shane Callanan

As someone involved in power supply innovation, I have been interested in integrating intelligence into low voltage supplies for over a decade. Our customers have been, shall I say, "less enthusiastic" about that, especially in traditionally risk-averse industries.

However, that's beginning to change. What makes me say that? I was a member of the "Driving Industry 4.0" panel at the Power Electronics Forum during at Electronica 2018, the annual global trade fair for electronics, in Munich at the end of November. As I prepared for that session, I kept in mind what we have been hearing lately from our customers. They tell us that we are reaching the tipping point where digital communication with power supplies is technically and economically feasible. Low voltage power supplies are poised to become another thread in the fabric of "Industry 4.0."

Why Now?

A confluence of factors is starting to change the landscape: The new level of connectivity coupled with unprecedented computer horsepower and data storage capacity; proof-of-concept in other industries supported by evidence of increased efficiencies driven by advanced structured and unstructured data analysis; and a generational shift in the approach of design engineers from analog to digital. I think the first two points are self-explanatory. Regarding the generational shift, it's simply a matter of how the new crop of design engineers were trained. They "grew up" digital, so of course embrace it.

In my presentation, I focused on two questions:
When will the tipping point be reached, where connectivity is a "must" for power supplies?
What level of intelligence can and should be built into our designs?
You can anticipate my answer to Question 1. I think we are at the cusp of adoption. While a somewhat simplistic proof point, let's look at power supply diagnostics. With integrated connectivity, instead of running tests by connecting the power supply to a set of expensive diagnostic instruments, you can communicate with the power supply to get a full profile including temperature, voltage, current and transient demands. All you have to do is ask. It makes process and economic sense.
That leaves Question 2, a more far-reaching discussion. Process engineers know that the power supply can be a key source for insight into the health of the device. So, instead of being a commodity, power supplies in the Industry 4.0 scheme now become a diagnostics tool.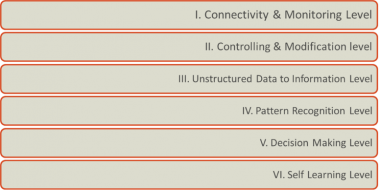 For example, by monitoring the heat generated by the supply, one can find early warning indictors of issues. Then, by comparing the data against expectations over time and other supplies, you can determine if the individual supply is problematic or, if all the power supplies are showing unexplained behavior, we need to look at the bigger system. For our customers, that degree of diagnostics can significantly help eliminate downtime, which is truly a business-critical KPI.
Right now, design engineers are beginning to build intelligence into power supplies to monitor performance. Over time, we believe it's safe to say that the next stages of IoT intelligence will bring about increased control and modification, deep learning analytics that produces more actionable data, and then self-learning that will enable power supplies to make "decisions" which increase throughput and virtually eliminate downtime.
What's Next for AE and Our Customers?
As much as we, as industry insiders, think about the IoT, we've also found that that many people don't know how to implement connectivity and are struggling to effectively integrate IoT technology. For AE, that means we need to develop complete solutions – comprising the power supplies as well as the software, firmware and user interface, at a cost that fits within customers' budgets – and ensure that our products are easy to use for end engineers, who are writing their own code and working to connect our products with legacy systems.
Power supplies are one piece in the huge, complex Industry 4.0 puzzle. Ultimately, all stakeholders who are involved with the IoT will need to work together to complete that puzzle. Given what I heard from others on the panel and what I saw at Electronica 2018, through collaboration and continued industry adoption we will eventually meet that challenge.
Shane Callanan
Advanced Energy
With the acquisition of Excelsys Technologies in 2017, Shane has assumed the role of Director, Engineering Technology at Advanced Energy. Prior to this, having been with Excelsys since 2006 he played a key role at senior management level as CTO. He has been responsible for developing technology road maps and platforms to reflect the needs of customers in mission critical applications in the Medical, Industrial and MIL-COTs market segments. Shane holds a Bachelor of Engineering (Hons) from Cork Institute of Technology, and an MSc in International Sales Management from DIT. In 2002, he was awarded the Registered Title of Chartered Engineer, and in 2012 was elected as a Fellow of the Institute of Engineers Ireland.
Mehr Beiträge von Shane Callanan
Verwandte Beiträge