Power Solutions for Flow Electroporation Support Next-Generation Cell Transfection Techniques
Veröffentlicht

März 30, 2022

von

John Toro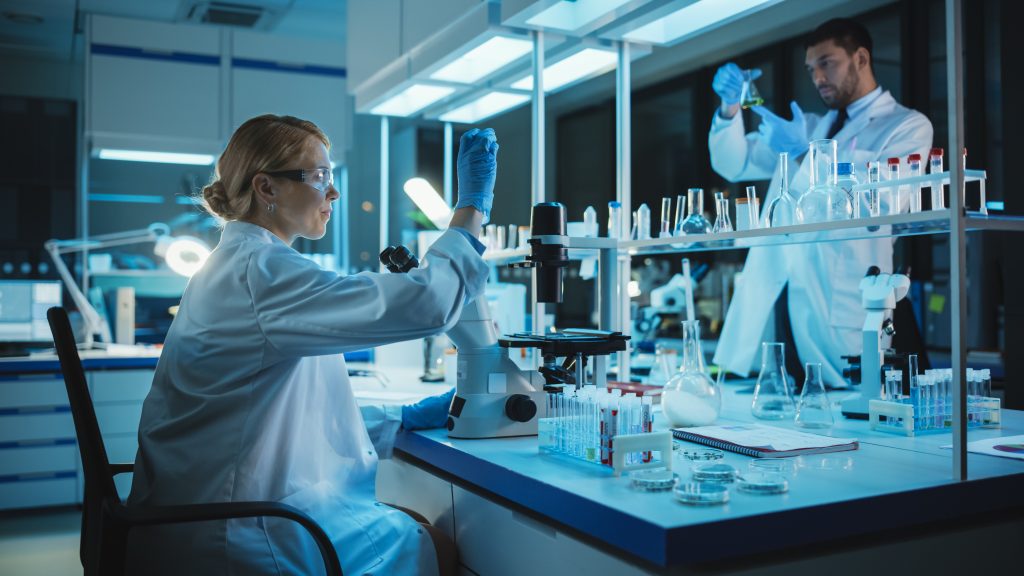 The process of transfection is widely used in life sciences and clinical and molecular biology. Applications span gene editing and drug delivery to diagnostics and industrial bioprocessing. In a transfection process, foreign nucleic acids or proteins are artificially introduced into a cell in order to change the cell's properties.
While there are a number of different ways to transfect cells, one has grown in popularity in recent years. Electroporation is a highly effective physical transfection method that uses electrical pulses to induce cell membrane permeability and simplify the introduction of the foreign substance.
Electroporation works by suspending the target cells and the foreign materials being introduced into the cells in an electrically conductive solution to which very short and highly controlled electrical pulses are applied via electrodes. The pulses effectively induce a reversible breakdown of the cell membrane and the opening of pores that allow the foreign molecules to enter.

Electroporation has a number of advantages over other transfection methods, not least the fact that it is suitable for a wide variety of cell types. Electroporation can also support the rapid transfection of very high volumes of cell samples thanks to the latest flow electroporation techniques that use a stream of liquid rather than more conventional 'static' approaches based on transfecting a single vial of cells at a time.
As might be expected for any application that requires precise and accurate control of high-voltage pulses, electroporation equipment has demanding power requirements. Some of these requirements include:
Flexibility: It must be possible to create a wide range of electrical pulses with varying shapes, pulse widths and intervals
High Voltage: Supplied voltages need to be high and, typically, must be delivered in both polarities
Rapid Ramp-Up Time Constant
Stability, Repeatability and Reliability: Because pulse quality is fundamental to effective and reliable transfection of sample cells, then the power solution must ensure high stability and repeatable operation over many years of operation.
These were the challenges that one life science equipment manufacturer faced when it approached Advanced Energy to provide a power solution for its latest family of flow electroporation equipment. The requirement for this particular design was to deliver dual-polarity high-voltage power to a module that would create the various electrical pulses applied to the liquid. Voltage ratings were specified as +/- 500V.

After a careful review of the customer's requirements, Advanced Energy recommended the 1/2C24-NP125-1 power supply from its UltraVolt® C Series family of dual-polarity, high-voltage, high-power converters. Integrating two high-power DC-to-DC converters of opposite polarity into a single package, this single part eliminated the need for the customer to purchase two separate supplies, saving space, design complexity and cost. At the same time, robust operation and a variety of integrated protection features ensured immunity to flashovers arcs and short circuits – something that was important for the customer's fast-charging, arc-prone application.
In addition to the power supply's features and capabilities, the customer chose Advanced Energy for its ability to quickly provide prototypes in small volumes. This enables fast product development with reduced financial outlay and risk. The delivery of manufacturing volumes with short lead times was another critical factor. Advanced Energy's extensive experience in life science and medical applications allowed the company to provide engineering support that included flexible adjustments to meet the needs of the specific application.
John Toro
Advanced Energy
John is a Customer Solutions Engineer at Advanced Energy with a focus on high voltage power supplies for medical applications. He works with customers to identify complex technical requirements and develop customized solutions.
Mehr Beiträge von John Toro
Verwandte Beiträge