The High-Voltage Innovations Behind Moore's Law
Veröffentlicht

Juli 06, 2022

von

Ray Morgan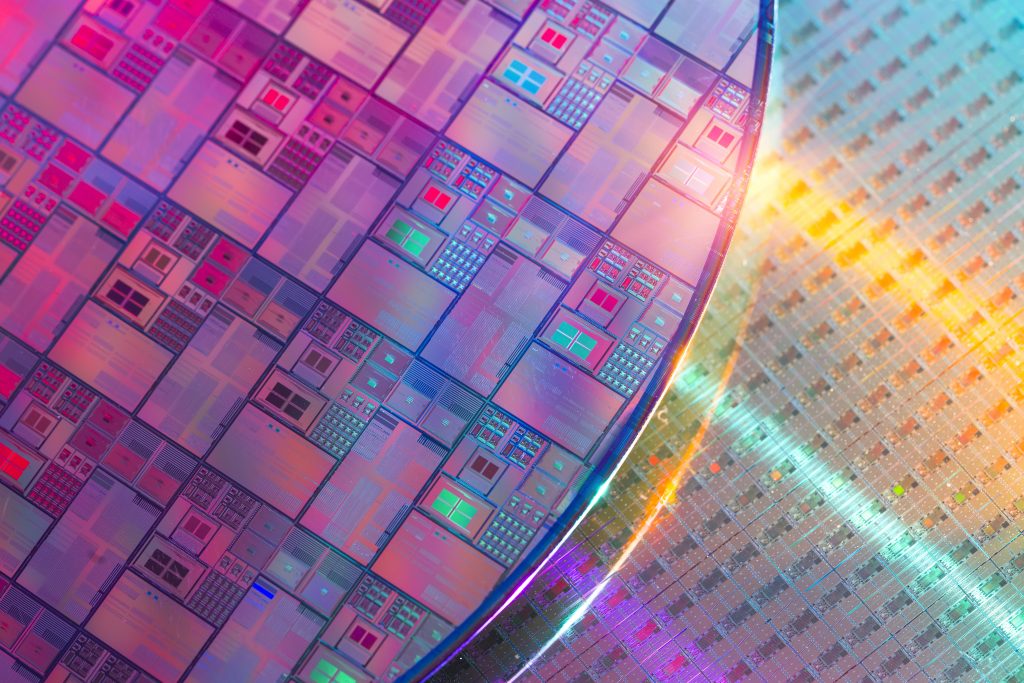 Anyone associated with the semiconductor industry – and many people who aren't – will be familiar with Moore's Law, the concept that the number of transistors (and, thus, the processing power) per unit of integrated circuit (IC) area doubles every two years. Putting it in perspective (as a notice in the Intel Visitor Center makes clear), if the principles of Moore's Law had been applied to the airline industry the way they have to the semiconductor industry, then a commercial flight between New York and Paris that cost $900 in 1978 would now cost about a penny and take less than one second.
While debate continues about how long this principle can continue, it has served the industry well for almost sixty years and continues to be relevant as semiconductor manufacturers drive the capabilities of their chips to ever-new heights.
Behind the advanced functionalities and processing performance of the latest generations of semiconductors are sophisticated and truly transformative wafer fabrication processes. These processes are expected to deliver high yields with maximum productivity and minimum downtime, even as complexity, temperature and power demands rise. Many of wafer fabrication processes are enabled by precisely controlled, reliable high-voltage power systems, and without these critical sub-systems, the process equipment will not be able to meet the increasingly challenging requirements. And with the global semiconductor industry expected to reach $600 billion for the first time in 2022 - and many manufacturers announcing new fabs - the demand for high-voltage power systems is growing rapidly.
High-Voltage Power for Mission-Critical Systems
As a leader in engineering mission-critical high-voltage equipment for demanding applications, Advanced Energy has been addressing the power demands of the semiconductor sector for over forty years. In the last decade, the company has further accelerated the expansion of its high-voltage technology and IP portfolio (100 V to 300 kV) through the acquisitions of high-voltage power supply provider UltraVolt, high-voltage power conversion specialists HiTek Power, high-voltage power amplification and electrostatics specialist Trek, and the electrostatic instrumentation business of Monroe Electronics.

Advanced Energy's growth results in a comprehensive portfolio for critical high voltage systems,enabling our customers' transformative manufacturing technologies
The result is a comprehensive portfolio of solutions for many semiconductor fabrication power requirement, including ion implantation, deposition, etching, e-beam lithography, process metrology and inspection, as well as semiconductor testing. This portfolio combines over 1,500 standard products encompassing high-voltage power supplies, high-voltage amplifiers, power and control systems for electrostatic chucks and electron beam power solutions for a number of e-beam processes. Many of these products offer high levels of flexibility and modularity to allow engineers to precisely match the widest possible range of system specifications. In addition, engineering capabilities and proven technology support the building of custom high-voltage power supplies through close collaboration with design and application experts.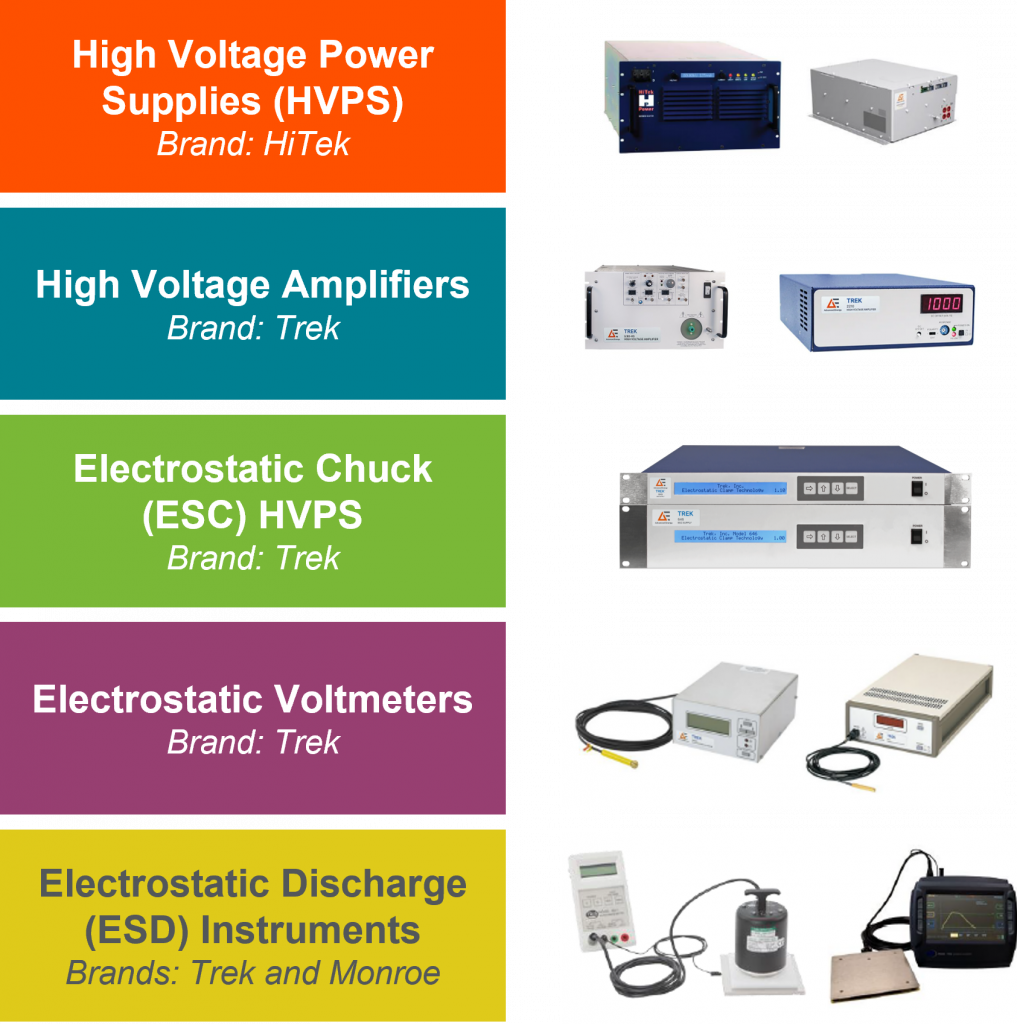 AE's portfolio of standard, modular and custom high-voltage products for manufacturing technologies
However, the in-house expertise and experience available to semiconductor customers do more than just ensure that Advanced Energy can address existing demands – they also allow the company to anticipate future demands. This forward-looking approach empowers new, innovative solutions that will meet the coming needs of the industry based on a holistic view of market and technology trends. Examples of such application-specific development includes options for actionable, real-time intelligence to support process characterization and optimization and the bringing together of high voltage amplifier technology and arbitrary waveform generation to provide semiconductor tool manufacturers with a new way to control electrostatic chucks. This control ensures wafer detection, better clamping, more efficient de-clamp and minimum residual wafer charge.

Trek 645 Electrostatic Chuck High Voltage Power Supply
Expanding to Serve a Growing Market
Advanced Energy's high-voltage business is dedicated to empowering new technologies and meeting the needs of transformative manufacturing technologies. As the market for high-voltage systems grows, so too does the investment that the company is making in its design, testing and production capabilities. This year alone will see further expansion of Advanced Energy's Trek and Monroe products and, driven by rapidly growing demand for implant, etch, deposition, SEM and e-beam power, additional increases in capacity in Littlehampton, UK, which house the team dedicated to the HiTek product lines. These expansions underline Advanced Energy's commitment our customers and ensure that the business is well-positioned to continue its work in identifying, designing and delivering critical high-voltage systems and supporting and optimizing customers' fabrication processes.
Ray Morgan
Advanced Energy
Ray Morgan is vice president and general manager of the High Voltage Systems group at Advanced Energy with 20 years of experience in the semiconductor industry. He holds a Bachelor of Science degree in electrical engineering and a Master of Business Administration from Arizona State University.
Mehr Beiträge von Ray Morgan
Verwandte Beiträge