500 W Quarter Brick
The 500 W quarter-brick isolated DC-DC converters in the ADQ500 series offer regulated 12 VDC and up to 42 A output from an input range of 36 to 75 VDC with a typical full-load efficiency of 95.5%. Switching at 175 kHz, the parts are designed for 48 V supplies in computing, server, and communications equipment. Operating ambient temperature range is -40 to 85˚C. Standard protection features include input undervoltage, overvoltage lockout, output overvoltage, output overcurrent, and overtemperature conditions. The converters offer pre-bias start-up and allow paralleling with automatic droop method of current sharing. Choose from digital and analog interface options as well as open-frame and baseplate versions with 0.43 inch (11 mm) and 0.52 inch (13.3 mm) installed heights, respectively.

특징
Delivers up to 42A output current
Input range: 36V ~75V
PMBus Rev.1.2 Compliance
RoHS 6 compliant
Ultrahigh efficiency 94.5% typ. at full load
Input voltage 36V - 75Vdc
Output voltage 12 Volts
Output current 42 Amps
Isolation 1500Vdc
Mechanical footprint - analogue standard 8-pin 1/4 brick DOSA compatible
mechanical outline. standard 1/4 brick
혜택
Analogue or digital Trim
Excellent thermal performance
Input under voltage lockout
No minimum load requirement
Output overcurrent protection
Output overvoltage protection
Overtemperature protection
Remote control function (negative or positive logic optional)
Remote output sense
logic control - analogue Positive or Negative enable
logic control - digital PMBus compatible interface
insulation Basic insulation
Mechanical footprint - digital PMBus interface DOSA compatible
Mechanical Open frame or baseplate construction
사양
| | |
| --- | --- |
| 출력 전력(W): | 500 |
| 길이(인치): | 2.3 |
| 너비(인치): | 1.45 |
| 높이(인치): | 0.5 |
| 마운팅 유형: | BMP; Through Hole |
| 최소 출력 전류(A): | 0 |
| 최대 출력 전류(A): | 42 |
| 출력 전압 범위(V): | 9.6V to 13.2V |
모든 사양
사양 축소
기술 동영상
Digital DC-DC Product Portfolio
7 13, 2017
Artesyn has a growing range of digital DC-DC converters in standard brick outline and pin configurations. Our single-output isolated modules (ADO300, ADQ500, ADQ700) offer excellent thermal performance, which, together with an enhanced pre-bias start-up capability, makes them an ideal choice for use in data processing and telecommunication applications, particularly for supplying power to non-isolated modules. Their open-frame design is optimized for forced air or conduction cooling. An aluminum baseplate option is available for enhanced thermal performance. In digital non-isolated modules, Artesyn offers the LGA80D, which represents one of the highest density current ratings available in the industry. This innovative unit offers two 40 amp outputs, which can either be configured to a single 80 amp output or completely independently controlled. It is also possible to generate a higher current, up to 320 amps as a single power rail, by connecting up to four units in parallel. The wide trim feature of the LGA80D makes it suitable for use with a broad range of semiconductor devices. The efficiency of the LGA80D is one of the highest available in this category. Artesyn offers two evaluation kits for the range of digital DC-DC modules, to cover the isolated and non-isolated units. Using these evaluation kits, you can connect the demonstration board to a USB socket on a PC with the PMBus interface dongle and cable provided, and control and monitor the DC-DC modules as they would be used in an application. The isolated demonstration board can be connected to the non-isolated board, enabling you to test the full DC-DC conversion process from 48 volt DC input at the system level to the low voltages at the processor level, with digital control throughout. For more information, please visit https://www.artesyn.com/power/power-supplies/cat/169/pmbus-interface-dc-dc-converters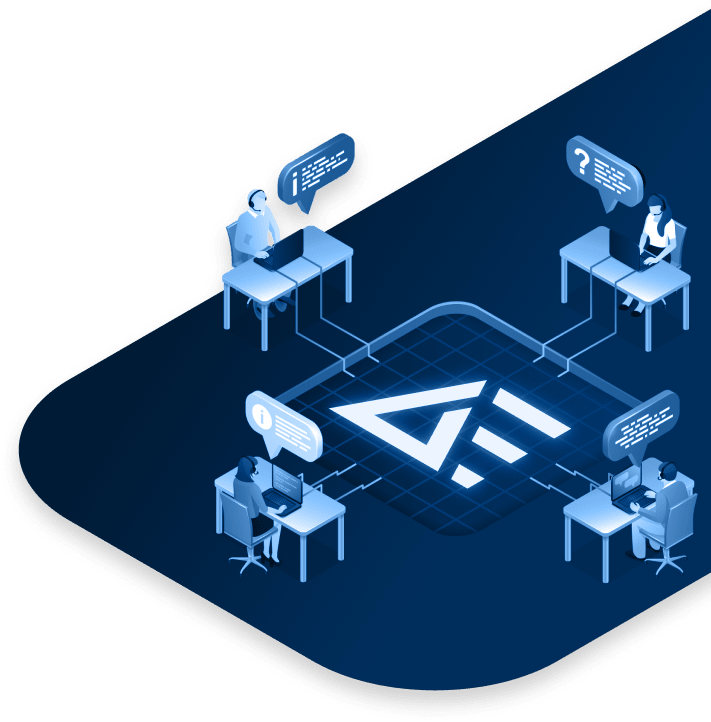 24시간 (24/5) 고객 지원
전문 엔지니어의 기술지원을 받아보세요.
저희는 고객에게 우수한 고객 서비스와 기술 지원을 제공하기 위해 최선을 다하고 있습니다. 실시간 채팅 및 전화 지원을 통해 언제든지 자격을 갖춘 엔지니어에게 도움을 요청할 수 있습니다.
지금 지원 받기