Petrochemical plants serve as the foundation for the creation of thousands of varied materials, primarily derived from natural oil and gas. Advanced Energy provides innovative temperature and gas sensing instruments that are designed to monitor and control the energy-intensive processes that create these materials.
Enhance Refinery Efficiency and Minimize Waste with Innovative Temperature Measurement Solutions
Processes such as distillation and reforming are significantly energy-intensive due to their requirement for high temperatures. In order to optimize refinery efficiency and curtail costs, there is a critical need for efficient temperature and gas solutions.
For over half a century, Advanced Energy has specialized in the enhancement of process control and safety through the use of optical sensors. We've delivered an array of innovative temperature and gas sensing instruments to the petrochemical market, furthering its progress and innovation. Our suite of solutions includes monitoring systems for ground flares, sulfur recovery units, critical vessels, reformers, crackers, and thermal oxidizers, all tailored to meet the stringent demands of the industry.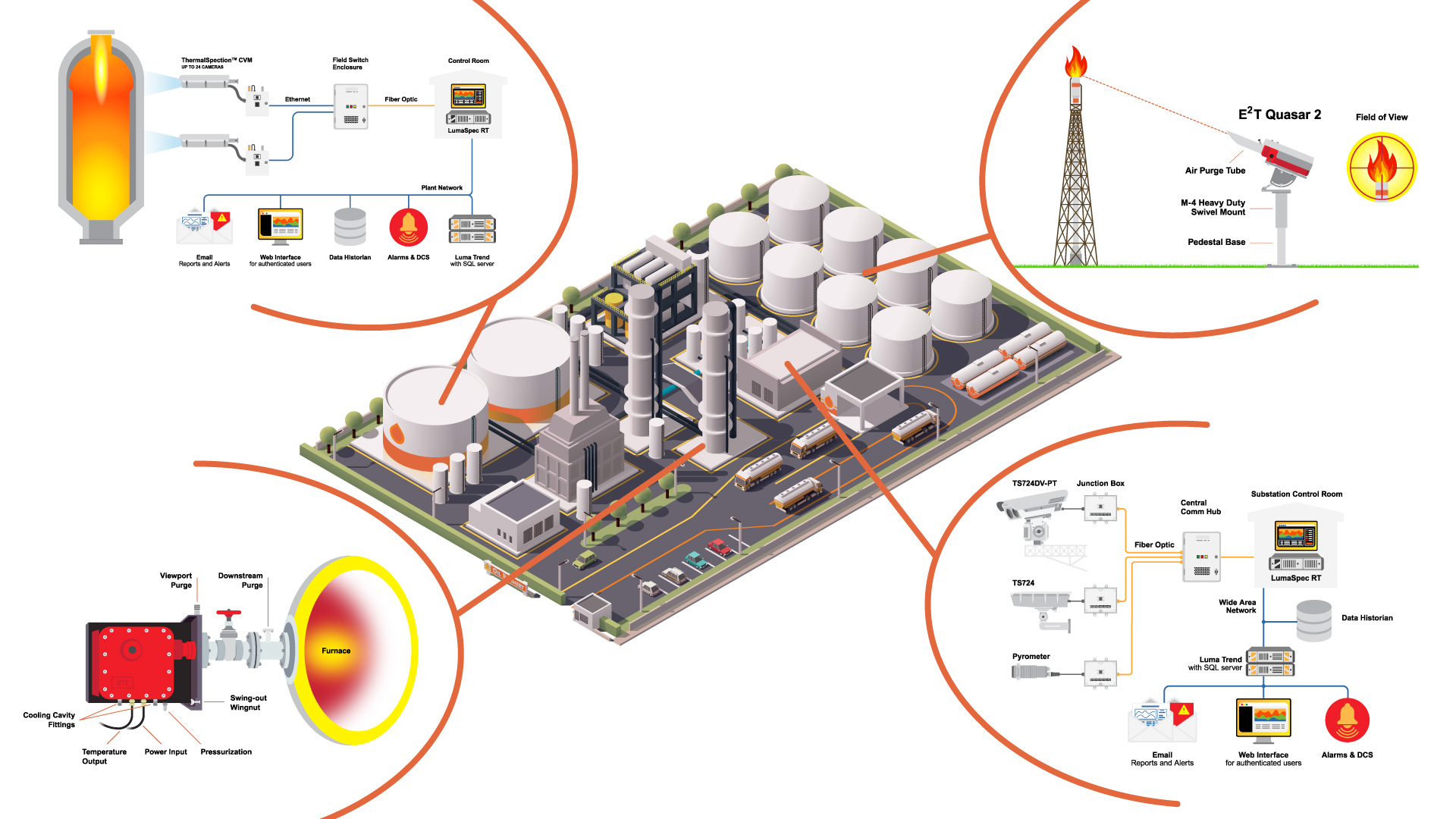 기술 동영상
Flare Stack Monitoring with Quasar 2 and FlareSpection
9 4, 2019
Continuous monitoring of pilot flames and flared gases is essential for flaring systems. When thermocouples aren't enough, learn how the Quasar 2 and the FlareSpection systems can provide reliable non-contact infrared detection for flare stack monitoring. Quasar 2 is a pyrometry-based system for detecting pilot flames and individual heat signatures. FlareSpection is a thermal imaging-based system for detecting differences in multiple heat signatures and distinguishing between the flare and pilot flames.