Executive Perspective: Five Questions with Edwin Mok, VP of Strategic Marketing and Investor Relations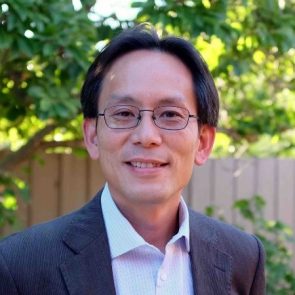 This blog marks the first in a new blog series, Executive Perspective. In this series, we chat with Advanced Energy's newest members of our executive team to learn more about their professional past, lessons learned and how they expect to make an impact in their first 12 months at AE.

Today we chat with Edwin Mok, AE's new Vice President of Strategic Marketing and Investor Relations.

1 - What's your professional background?
I started my career as a mechanical engineer, working at Applied Materials designing semiconductor capital equipment and eventually managing a team of engineers. As my career progressed, I wanted to take a different path and expand my aperture beyond just one specific area, so I took on a product management role while pursuing my MBA at the University of California, Berkeley. Once I completed my MBA, I took the opportunity to join Needham & Company as an equity research analyst, focusing on the semiconductor and semiconductor equipment sectors. After 13 years at Needham, I came to AE to head our investor relations and strategic marketing efforts.
2 - What are your top 3 priorities in your first 12 months at AE?
I am particularly focused on three things:
Learn everything I can about AE. Now that I'm on the business-side vs analytical-side, I want to use this opportunity to gain more in-depth knowledge on AE's markets, products, people and culture.
Help AE better understand the markets we play in. As a former analyst with a macro view, I aim to bring a different perspective on both our semiconductor and the industrial markets.
Improve AE's investor relations effort. I am committed to expanding AE's investor outreach with the aim of accurately conveying our strength, value creation and growth opportunities to the investor community.
3 - What do you consider your greatest professional achievement?
I consider my success as an equity analyst my greatest professional achievement. Through my work, I built an in-depth knowledge of the semiconductor market and leveraged my experience to make smart investment recommendations. I was able to build great relations with both investors and many industry participants. I have also been strategic in leveraging my previous experience to advance my career, with each change informed by previous experience – a natural next step towards further advancement.
4 - What's one piece of advice you'd give to those who are new in their career?
I've had three different careers and, in each case, after I made a change, I spent a lot time understanding the opportunities presented by the new career path. In today's world, big changes to one's career path have become quite common, and I recommend new hires learn as much as possible and build new skillsets after each career transition. Don't be afraid of big, bold aggressive career change, but always give it proper time to learn how you can add value and become an expert. Be strategic.
5 - What do you do in your free time?
I enjoy spending weekends with wife and two young kids, often spending time outdoors hiking, camping, biking, etc.
Up next in this blog series, we will hear from AE's CTO, Isabel Yang.
Advanced Energy Editor
Advanced Energy
관련 게시물