Impac IGA 6/23 Advanced Series
Highly accurate digital pyrometer with focusable optics and integrated LED display. Temperature measurements, e.g. on metals, in ranges between 50 and 1800 °C.
The digital Impac IGA 6/23 Advanced are fast pyrometers for non-contact temperature measurement on metals, ceramics, or graphite in temperature ranges between 50 and 1800 °C. For optimal match to the application, the instruments are equipped with high-end optics with manual focus. The series feature integrated four-digit LED displays that indicate current measuring temperatures or set measuring distances. The pyrometers are available with laser-targeting light, viewfinder, or TV camera module. The instruments can be connected to a PC through an RS485 to USB connection, enabling you to make parameter adjustments using the InfraWin software. The software can be used for temperature indication, data logging, and further analyzing of complete temperature processes.
特徴
Wide temperature ranges for flexible process adaptation
Highest accuracy and repeatability in its class
Fully digital core for sub-ranging and adopted analog output
Response time of 0.5 ms for very fast and highly dynamic processes
High-end optics with manual focus capability
4 digit LED display
Robust, stainless steel sensor for harsh environments (IP65/NEMA4)
メリット
Use in harsh environments thanks to a robust, stainless steel sensor (IP65/NEMA4)
Easily measure fast and dynamic processes
Connect to your PC via an RS485 to USB connection
Select a laser targeting light, viewfinder, or TV camera module
仕様
| | |
| --- | --- |
| 動作温度範囲 (°C): | 50 and 1800 °C (3 ranges in between) |
| スペクトル範囲 (µm): | 2 to 2.6 |
| 測定の不確かさ (°C): | From 0.3% oR + 2 °C |
| 光学系 (mm): | Focusable optics |
| FOV(最小スポットサイズ)(mm): | Min 350:1 (0.6) |
| アライメント/照準: | Built-in laser aiming light, through-lens sighting, or color TV camera |
| インターフェース/出力(mA): | 0/4 to 20 mA |
| 露光時間 t90 (ms): | 0.5 ms |
すべての仕様
仕様の崩壊
在庫チェック
| モデル番号 | 出力タイプ | 光学 | アライメント | 応答時間 | 最低温度最低温度 (°C) | 最高温度最高温度 (°C) | アプリケーション | サンプル | 購入 |
| --- | --- | --- | --- | --- | --- | --- | --- | --- | --- |
| 3 914 210 | 0/4 to 20 mA / RS485 | Manually Focusable | Laser Target | 0.5 | 50 | 1000 | Metal / Ceramics / Graphite | お問い合わせ | 購入 |
| 3 914 220 | 0/4 to 20 mA / RS485 | Manually Focusable | Viewfinder | 0.5 | 50 | 1000 | Metal / Ceramics / Graphite | お問い合わせ | 購入 |
| 3 919 060 | 0/4 to 20 mA / PAL / RS485 | Manually Focusable | Color TV Camera | 0.5 | 50 | 1000 | Metal / Ceramics / Graphite | お問い合わせ | 購入 |
| 3 914 250 | 0/4 to 20 mA / RS485 | Manually Focusable | Laser Target | 0.5 | 75 | 1300 | Metal / Ceramics / Graphite | お問い合わせ | 購入 |
| 3 914 260 | 0/4 to 20 mA / RS485 | Manually Focusable | Viewfinder | 0.5 | 75 | 1300 | Metal / Ceramics / Graphite | お問い合わせ | 購入 |
| 3 919 070 | 0/4 to 20 mA / PAL / RS485 | Manually Focusable | Color TV Camera | 0.5 | 75 | 1300 | Metal / Ceramics / Graphite | お問い合わせ | 購入 |
| 3 914 290 | 0/4 to 20 mA / RS485 | Manually Focusable | Laser Target | 0.5 | 150 | 1800 | Metal / Ceramics / Graphite | お問い合わせ | 購入 |
| 3 914 300 | 0/4 to 20 mA / RS485 | Manually Focusable | Viewfinder | 0.5 | 150 | 1800 | Metal / Ceramics / Graphite | お問い合わせ | 購入 |
| 3 919 080 | 0/4 to 20 mA / PAL / RS485 | Manually Focusable | Color TV Camera | 0.5 | 150 | 1800 | Metal / Ceramics / Graphite | お問い合わせ | 購入 |
| 3 914 330 | 0/4 to 20 mA / RS232 | Manually Focusable | Laser Target | 0.5 | 50 | 1000 | Metal / Ceramics / Graphite | お問い合わせ | 購入 |
| 3 914 340 | 0/4 to 20 mA / RS232 | Manually Focusable | Viewfinder | 0.5 | 50 | 1000 | Metal / Ceramics / Graphite | お問い合わせ | 購入 |
| 3 914 370 | 0/4 to 20 mA / RS232 | Manually Focusable | Laser Target | 0.5 | 75 | 1300 | Metal / Ceramics / Graphite | お問い合わせ | 購入 |
| 3 914 380 | 0/4 to 20 mA / RS232 | Manually Focusable | Viewfinder | 0.5 | 75 | 1300 | Metal / Ceramics / Graphite | お問い合わせ | 購入 |
| 3 914 410 | 0/4 to 20 mA / RS232 | Manually Focusable | Laser Target | 0.5 | 150 | 1800 | Metal / Ceramics / Graphite | お問い合わせ | 購入 |
| 3 914 420 | 0/4 to 20 mA / RS232 | Manually Focusable | Viewfinder | 0.5 | 150 | 1800 | Metal / Ceramics / Graphite | お問い合わせ | 購入 |
比較する
| Model | Impac IGA 6/23 Series | Impac 600 Series | Impac IGA 320/23 Series | Impac IGA 140/23 Series |
| --- | --- | --- | --- | --- |
| スペクトル範囲 (µm) | 2 to 2.6 | 0.7 and 14 (5 ranges in between) | 2 to 2.6 | 2.0 to 2.6 |
| 測定の不確かさ (°C) | From 0.3% oR + 2 °C | From 0.5% oR or 0.8 °C | From 2 °C | From 2 °C |
| 光学系 (mm) | Focusable optics | Fixed optics | Fixed optics | Focusable optics |
| FOV(最小スポットサイズ)(mm) | Min 350:1 (0.6) | Min. 70:1 | Min 200:1 (0.25) | Min 340:1 (0.5) |
| アライメント/照準 | Built-in laser aiming light, through-lens sighting, or color TV camera | None | LED targeting light | Laser targeting or through lens sighting |
| インターフェース/出力(mA) | 0/4 to 20 mA | 0/4 to 20 mA | 0/4 to 20 mA | 0/4 to 20 mA |
| 露光時間 t90 (ms) | 0.5 ms | Multiple specifications. Please refer to Datasheet. | 2 ms | <1.5 ms |
| ディスプレイ | LED, 4 digit matrix, 5 mm high temperature signal or measuring distance | Color LCD, 262,000 colors (optional) | | Illuminated LC display for temperature indication or parameter settings |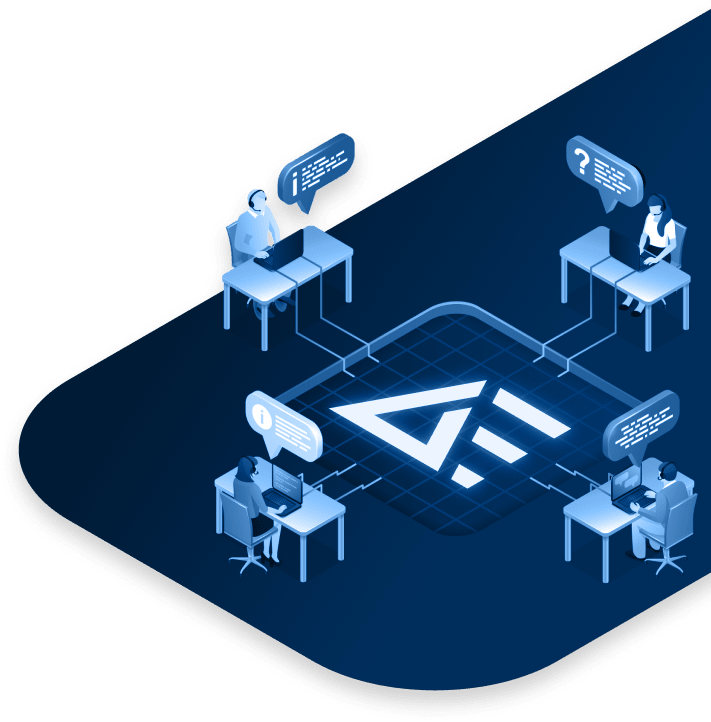 24/5サポートをご利用下さい
エンジニアによる専門的なアドバイス
当社は、お客様に優れたカスタマーサービスとテクニカルサポートを提供することをお約束します。ライブチャットと電話サポートで、適任のエンジニアにいつでもご相談いただけます。
今すぐサポートを受ける