Set It and Forget It: Long-Term Reliable Power Supplies in Mass Spectrometry 
While every product and system should be reliable, in certain applications 24/7 reliability over long operating lifetimes is a fundamental design criteria. Mass spectrometry equipment, with its requirement for high stability over the course of many years is one such application.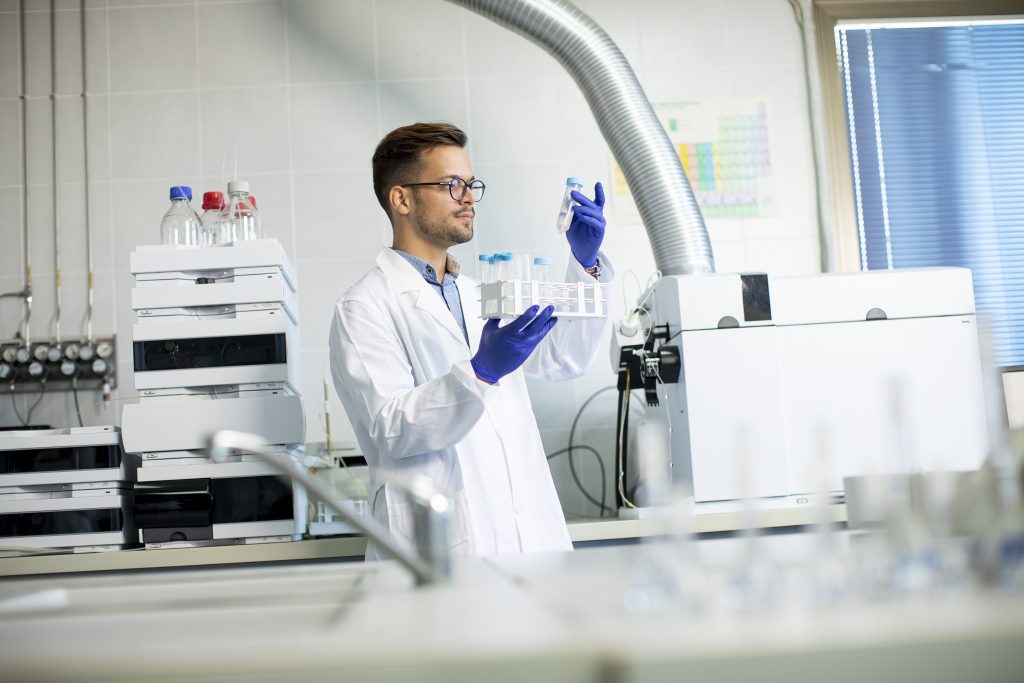 Mass spectrometry (MS) is a growing market, fueled by many factors ranging from increased spending on pharmaceutical R&D, government regulations on drug safety, a growing focus on food quality, and increased pollution control and environmental testing in crude and shale gas production. The global mass spectrometry market is expected to grow from $4.1 billion in 2020 to $5.6 billion by 2025, or a compound annual growth rate (CAGR) of 6.5%. Within the field of MS, liquid chromatography mass spectrometry (LCMS) – an analytical technique that combines the physical separation capabilities of liquid chromatography with the mass analysis capabilities of MS – provides a route to rapid and cost-effective analysis, making it an increasingly routine technique. As a result, the liquid chromatography mass spectrometry segment is predicted to see a CAGR of 12% between 2021 and 2027.
Like many pieces of laboratory equipment, an LCMS system is expected to deliver high performance and accurate, repeatable test runs over a lifetime that is significantly longer than that of a consumer product. As a result, beyond voltage and current ratings, stability and predicted operating life are important considerations when designing LCMS power architectures. As LCMS is a highly sensitive equipment, it's also critical to ensure that the electrical noise from the chosen power supplies is kept to a minimum.
Having worked with a number of MS suppliers, Advanced Energy understands the importance of these criteria. For example, AE recently worked on an advanced MS system with highly stringent requirements for an environmental health research equipment manufacturer.
In this example, the system is designed for use in High Pressure Liquid Chromatography (HPLC) and Ultra-High Pressure Liquid Chromatography (UHPLC) applications. The requirement was for two compact and reliable 30 W DC-HVDC converters capable of delivering voltages up to 1 kV with many reliability requirements. To satisfy these requirements, Advanced Energy specified two products from its Ultravolt AA series of miniature high-voltage biasing power supplies that are designed with long-term reliability in mind.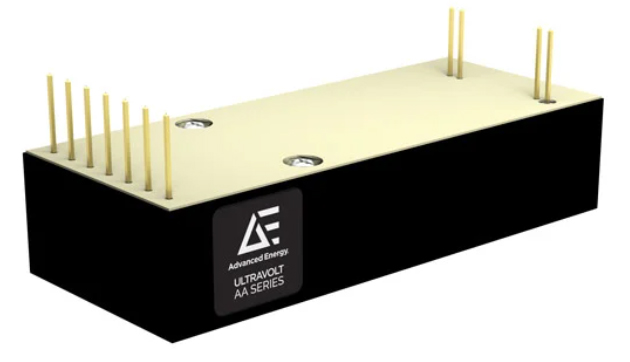 Providing negative and positive voltages respectively, the 1AA24-N30 and the 1AA24-P30 30 W supplies convert an input voltage of between 23 and 30 V to a high-voltage output of up to 1 kV. With an MTBF rating of more than 1,250,000 hours at 65 ºC, the supplies met the manufacturer's requirements for reliability, while features such as output short circuit protection and output current and voltage monitoring further contributed to maximizing availability. The power supplies' compact size ensured that they could be easily integrated into available space for the power sub-assembly, while line regulation and static load regulation below 0.01% delivered stability. Finally, because the two power supplies operate at fixed frequency and have a full-load output ripple of around 0.01 % (peak-to-peak), the management of electrical noise was kept as simple as possible.
In addition to the technology, this equipment manufacturer chose the AA series of power supplies because of the level of service and support demonstrated by Advanced Energy. In particular, AE's ability to deliver small volumes of prototype orders within short timescales allowed the customer to develop their system within a tight product cycle development period. Furthermore, access to application support – including flexible engineering adjustments to meet specific design requirements – ensured that the final design would be optimized for the given application.
The result is effectively a power system that ensures 24/7 reliability over long operating lifetimes, enabling operators to "set it and forget it" with the peace of mind that the power supplies will not fail, and valuable test cycle time will not be lost.
Mark Pashkoff
Advanced Energy
Mark is a Senior High Voltage Product Line Manager at Advanced Energy. In his role, he manages AE's global high voltage product lines for medical applications through their lifecycles, including product strategy and customer / market requirements and analysis. He has over 20 years of experience in the power electronics industry. Mark holds a bachelor's degree in Business Administration from Ithaca College in New York.
その他の投稿 Mark Pashkoff
関連記事