Powering Up SEMICON
As SEMI marks its 50th year (congrats!), the semiconductor industry is in position like never before to take center stage in building a new digital future and in influencing every part of our lives. Even as the world adjusts to a new working normal, there is an acceleration to all things digital that makes for a uniquely exciting moment for the semiconductor supply chain.
The digital shift couldn't have been more evident at SEMICON China, held this past week in Shanghai, China. Advanced Energy's (AE) team was exhibiting at the show to meet with partners and customers and discuss the future of the industry. We welcomed this opportunity to connect with the industry in the first "offline" forum in months.
We were especially excited to introduce our Artesyn Embedded Power product line, now part of AE, and share the exciting new applications and possibilities with our customers and partners. Attendance at the show and traffic at the AE booth was stronger than anticipated, given the recent careful pace of reopening. It's clear the industry is very eager to more deeply collaborate and together accelerate the pace of innovation that is driving digital transformation.
SEMICON China highlighted both ends of semiconductor manufacturing. At the front-end, there was growing excitement about EUV lithography as it is finally becoming mainstream in advanced logic and memory. Between front- and back-ends, the plasma processes for etch, deposition and implant are enabling these new complex mixed lithography flows. On the back-end, there were updates on the accelerating adoption of heterogenous integration and 3D packaging that maximize device performance, size and cost with "chiplets." There was also further insight into Yangtze Memory's moves forward in 64- and 128-layer NAND production – an exciting advancement in China IC manufacturing.
Driven by the increasing demand for electric vehicles and expansion of 5G technology, silicon carbide (SiC) devices was also a key topic. Given high power density, increased efficiency, operational longevity in harsh environments and compact design compared to silicon devices, players are eager to leverage SiC as manufacturing improvements improve costs and availability. China appears to be increasingly investing in SiC manufacturing, improving yield rate and moving to larger substrates.
These updates fit well with AE's product solutions that both power the process and now – with Artesyn Embedded Power – power the platform. AE's RF, high voltage, RPS and electrostatic chuck measurement and control solutions enable the semiconductor manufacturing plasma processes while our embedded power products have applicability on processing tools from litho all the way through advanced packaging. AE's non-contact temperature measurement and control products make process steps possible all the way from crystal growth through critical etch and deposition steps.
Up next, we'll be exhibiting at the first-ever virtual SEMICON West on July 20-23. Join us from the comfort of your desk chair as we showcase our latest semiconductor innovations and solutions, including our Artesyn Embedded Power product line. The virtual expo floor, including the AE booth, is free for all visitors. Looking for the all-In experience, including keynotes and other on-demand sessions? Register as our guest with an exclusive discount here.
Please take a look at some of our photos from SEMICON China below. We look forward to connecting with you online during SEMICON West in July.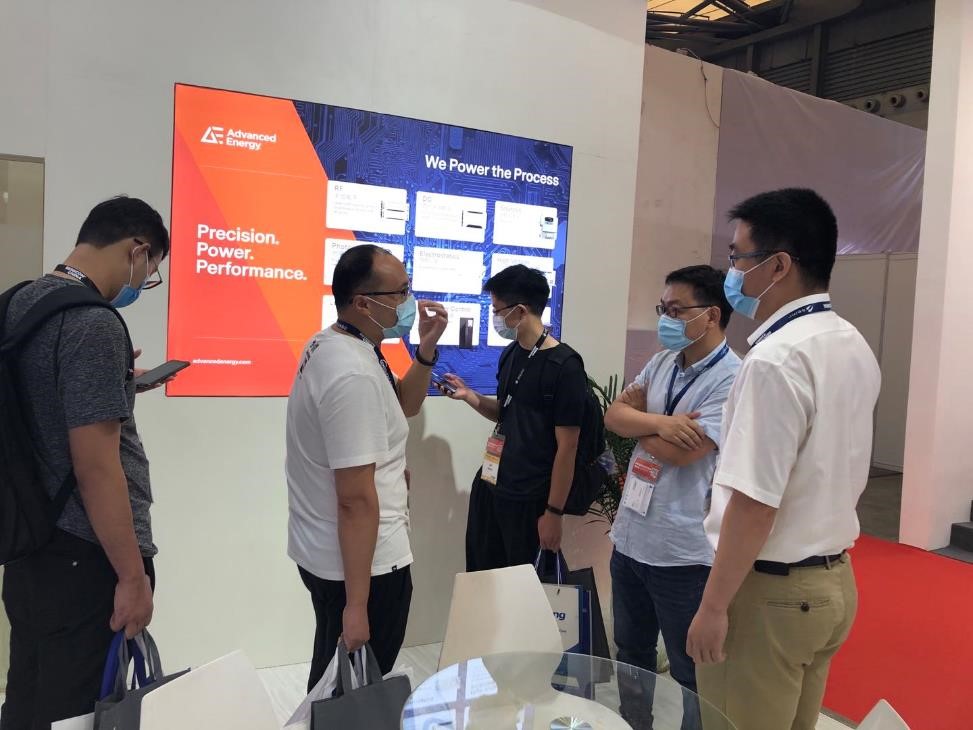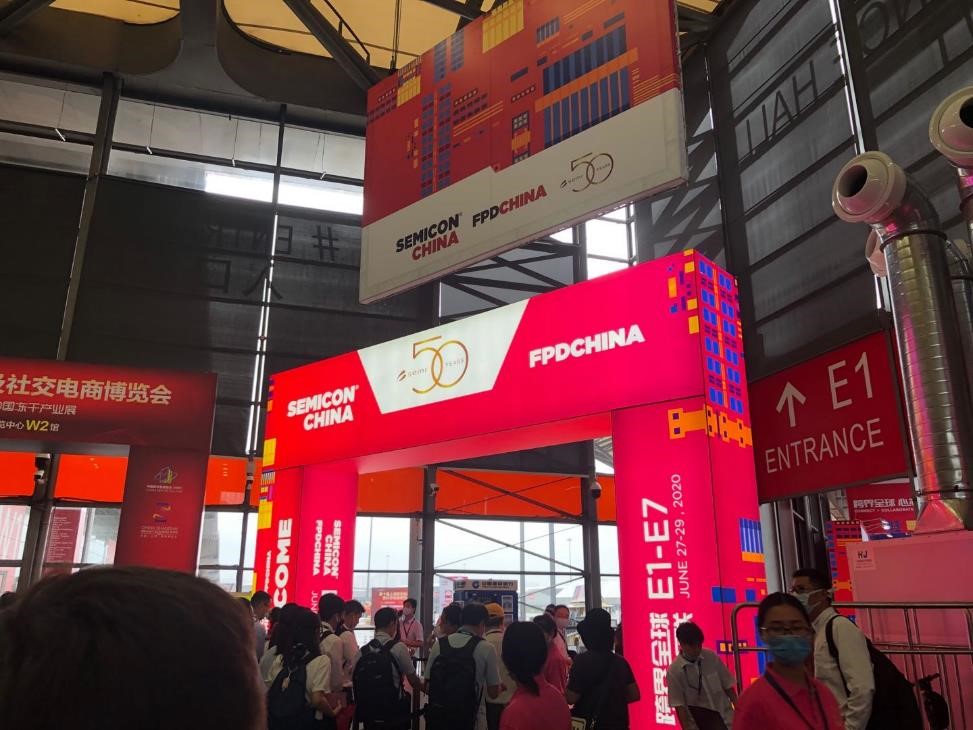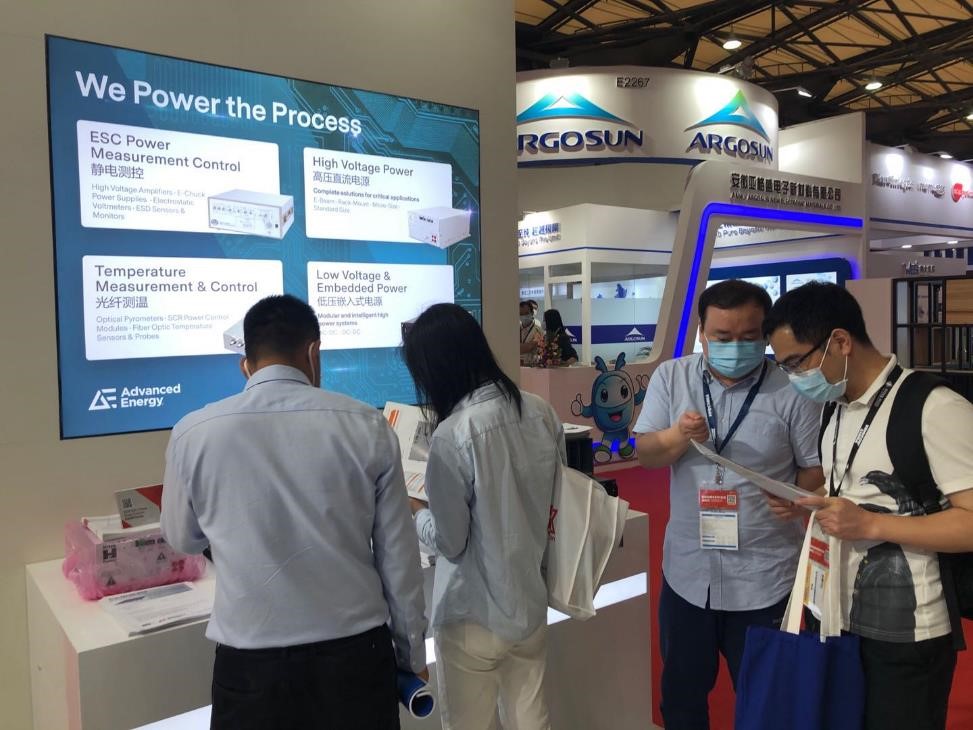 Peter Gillespie
Advanced Energy
Peter Gillespie joined Advanced Energy in January 2019 and now serves as senior vice president of strategic and corporate marketing. This is his second tenure at the company. Gillespie has held various leadership roles at Advanced Energy including senior vice president of semiconductor and computing products, vice president and general manager of semiconductor products, as well as vice president of global sales. Between positions at Advanced Energy, Gillespie was chief marketing officer at SEMI, the global industry association representing the electronics manufacturing and design supply chain. Prior to his first tenure at Advanced Energy, Gillespie was president of Tevet Process Control Technologies (acquired by Onto Innovation) and held leadership positions at KLA, Boxer Cross (acquired by Applied Materials), Fusion Semiconductor (now Axcelis), and Intertek. Gillespie serves on SEMI's Board of Industry Leaders and on California Polytechnic (Cal Poly) State University College of Engineering Advisory Board. He holds a Bachelor of Science in mechanical engineering from Cal Poly State University – San Luis Obispo and has completed post-graduate courses in marketing, innovation, and finance at Stanford University.
更多文章 Peter Gillespie
相关帖子