Thinking Globally, Acting Responsibly
Early in 2018, Advanced Energy changed the name of our Charitable Contributions Committee to the "Corporate Social Responsibility Committee." While the fundamental mission of the group remains the same as when it was founded in 2010 – to provide financial support for 501(c)(3) corporations, non-profit institutions and organizations that improve education, the environment and health and social services across the communities in which we operate – we are evolving.
So, what's in a name? Why bother changing the name of our committee at all? The answer is simple: We have a responsibility to positively impact the quality of life in the communities in which our employees live and work – beyond financial contributions. To be sure, financial contributions are important. But, they are only one part of the story. As an organization, we demonstrate our commitment to the community not only through donations but also through effort – sweat equity, if you will. As such, our committee's scope has broadened to include coordinating programs and advocating for volunteerism within the company. (AE employees, did you know that the company provides you with eight hours of paid time to volunteer? Contact me and I'll tell you how that works.)
We had more than 75 touchpoints around the world in 2017 and are excited to build on that success. Our support ranges from an annual contribution to a large semiconductor group in China that donates computers and other technology to an orphanage, to robotics teams, youth mentoring organizations, and disabled resources organizations that promote independent living, all in cities around the U.S. where we have facilities.
Our annual initiative – the AE Global Scholarship Program – directly supports education for AE employees by helping cover tuition for undergraduate students who are children of our employees. Each year, four scholarships are available to those attending an accredited undergraduate university or college or are planning to attend in the upcoming school year.
Additionally, check out some pictures from our recent CSR activities: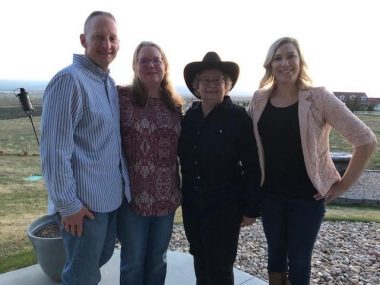 Supporting the Elder House Cowboy Gala



Supporting Habitat for Humanity



Hard at work on Larimer County Trails



Joining the Run for Hope 5K



Helping out Second Harvest Food Bank


We are looking forward to another busy year as we evolve and expand what corporate social responsibility means at Advanced Energy!
Krystyna McCright
Advanced Energy
Krystyna acts as Advanced Energy's Manager of Compensation, Benefits & HRIS, in addition to her role as President of Advanced Energy's Corporate Social Responsibility Committee. In her free time, she enjoys gardening, hiking, and skiing.
Mehr Beiträge von Krystyna McCright
Verwandte Beiträge